You may have seen the news – Melbourne is now home to another world record after Fed Square hosted the world's largest ever kazoo orchestra on the weekend. One of the quirkiest events on offer during the blockbuster RISING program, 10,000 Kazoos was the brainchild of musician/composer Ciaran Frame.
Ahead of the world-record effort, Ciaran discussed the inspiration behind bringing together 10,000 people and giving them each a kazoo to see what would happen.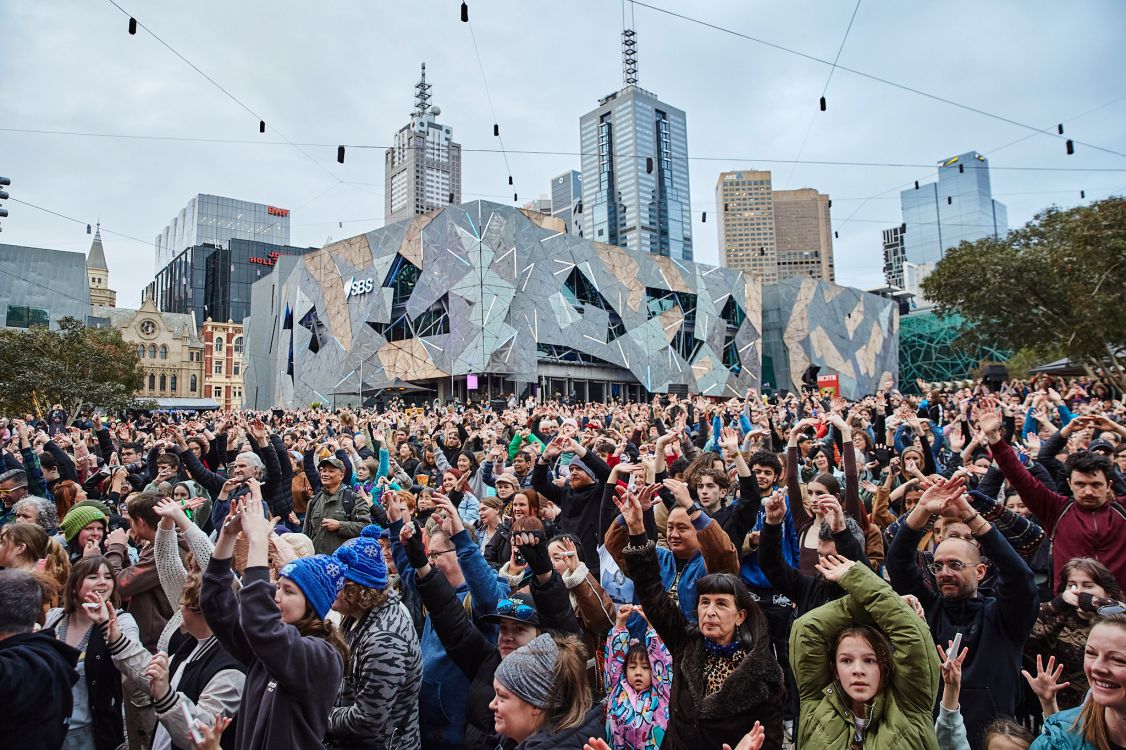 Tell us about your musical background
I'm originally a flute player and percussionist, but I moved into writing music when I studied music composition at the Sydney Conservatorium. Now that I've found a home in composing music, the two things that drive my music are an interest in collaboration, and a commitment to creating music that is accessible and meaningful to a broad range of people.
Where did the idea of the kazoo ensemble come from?
Kazoos are the most silly, beautiful, annoying and amazing instruments that anyone can play, so I thought: wouldn't it be great if 10,000 people could play them! When you go to a gig or a concert, it's a bit of a one-way street – you are there to listen to the musicians play. I think that's great, but I've always been more interested in the idea that audiences could contribute to the music. I want to prove that everyone in Melbourne can be a musician, regardless of musical experience, and what better way to prove that than with 10,000 of the most silly instruments in the world.
What were the most memorable reactions you had from people when you explained the idea?
Every time I mention the event to people, I always hear "wait… but it's not really 10,000 people, right?". Then I usually get a mixture of fear, excitement and disbelief once they learn it truly is 10,000 people playing 10,000 kazoos. That's usually followed by the question "what does 10,000 kazoos sound like?" And I don't have an answer for that one! We won't know until 10 June…
---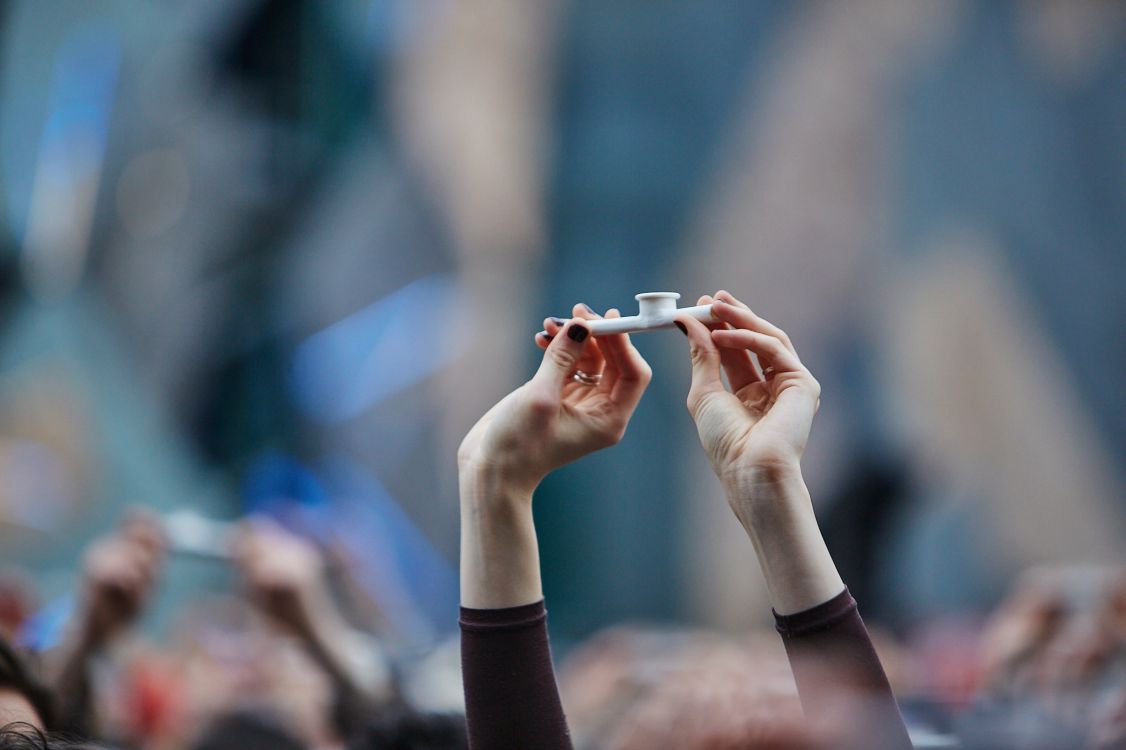 Meet the RISING team
---
What does being involved with a major creative event like RISING mean to you?
It's such a privilege to be involved in a festival of this scale, and just very exciting to have RISING get behind a concept like this in my home town of Melbourne.
You're classically trained, what's it like to collaborate with people with no musical training?
I learn the most about music when working with people who don't consider themselves 'musical' – having that outside eye often leads to a form of creativity that isn't bound by any preconceived ideas, and I think that's really exciting! I believe everyone has that creative streak to them, but sometimes we don't have the tools or opportunities to express it, especially in an area like music that relies so heavily on this idea of the 'genius' or 'star player'. That's where I try to slot in, and ask how we might all be able to express ourselves musically, regardless of experience.
Will you get to see any shows at RISING and if so, which ones are you most excited about?
I'm a huge Thundercat fan, so I'll be heading to that straight after 10,000 Kazoos! But also very excited for Speak Percussion's Sonic Eclipse (another participatory music event) and Aphids' Oh Deer! (who can say no to experimental theatre?).
Kazoos pop up occasionally in contemporary music – do you have a favourite song that you think best utilises the kazoo?
Occasionally? I think kazoos pop up heaps! But I can't go past the kazoo cameo in Dionne Warwick's This Girl's In Love With You. And of course all of the Zappa hits, including the wonderful kazoo break in You're Probably Wondering Why I'm Here.