Model turned designer Nathan McGuire is nurturing the next generation of First Peoples fashion talent – with promising results.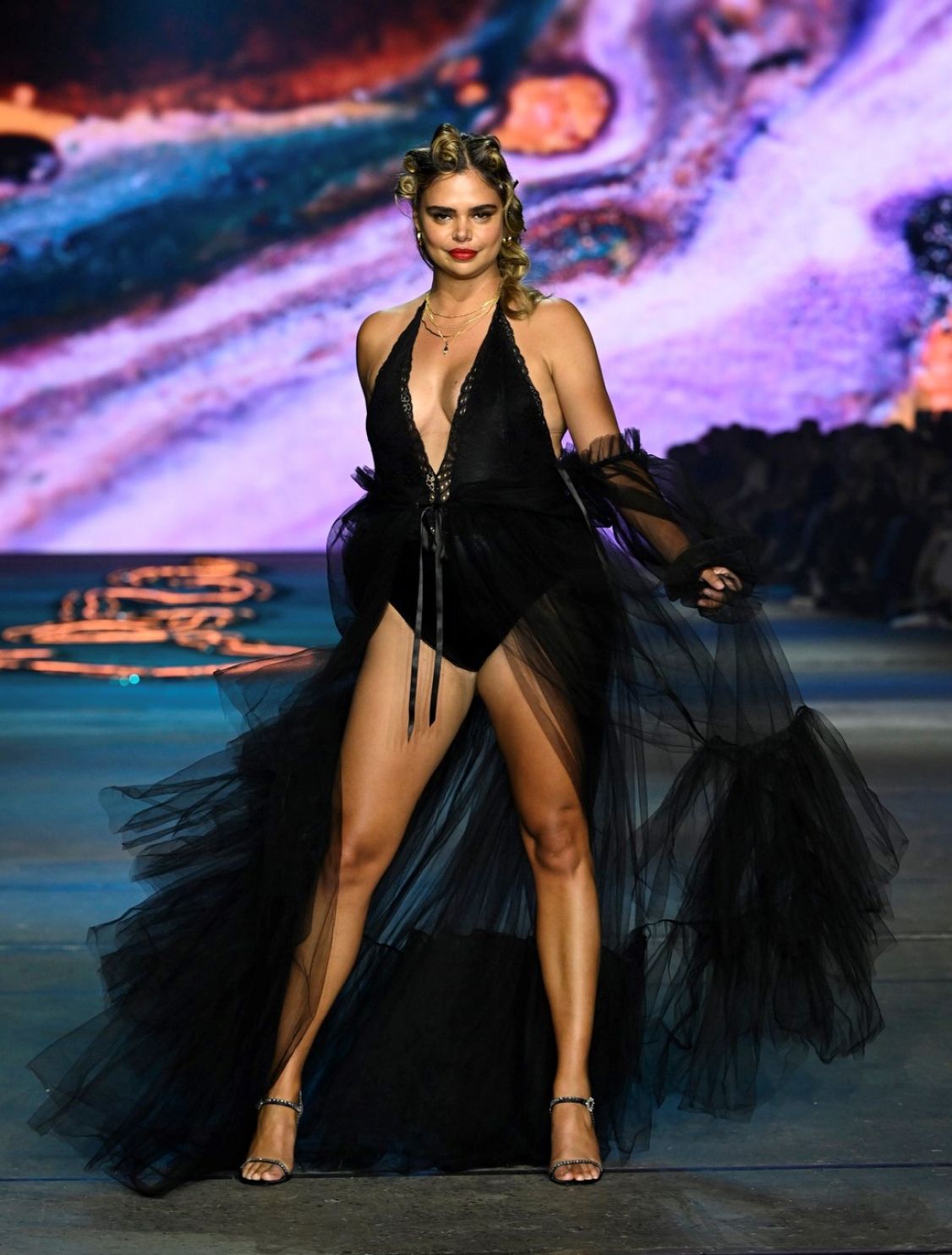 Barely 18 months after Whadjuk Noongar man and top model Nathan McGuirelaunched his visionary passion project, Mob in Fashion, he's ready to expand its core crew and boost even more emerging First Peoples creatives into paid roles, mentorships and scholarships in the notoriously tricky-to-break-into fashion industry.
"It's only our second year but we've already had some great examples of Mob in Fashion nurturing individual talents, providing opportunities, building their education, then getting them into work so they can go on to thrive in the industry," he says. "Now our team really needs to expand and we need more partners."
Subscribe for more fashion stories
According to their website Mob in Fashion exists: "to elevate First Nations voices and representation 'behind the scenes' in the fashion industry. The program equips First Nations creatives with learning and training placements, networking and relationship-building opportunities, and pathways to paid work and scholarships. Mob in Fashion is First Nations-led and leading the way, providing meaningful and culturally grounded learning experiences. Importantly, Mob in Fashion is reminding everyone that First Nations people are not just the subjects of stories, but we are the original storytellers. And we belong in every part of the fashion system." (mobinfashion.com.au)
Nathan cites backstage at the David Jones' Indigenous Projects Runway for Australian Fashion Week as a compelling case for Mob in Fashion's hands-on methods. "Our team were in charge of essentially everything that goes down the runway; styling, casting, hair and makeup briefs."
Renowned style director and proud Yorta Yorta man, Rhys Ripper leads the Mob in Fashion crew with assistant Melbournian/ Naarm based Garth Ernstzen and three creative assistants including Gumbaynggirr/Dunghutti woman Alinta Carberry, a former model and newly minted stylist.
"Alinta's a great example of what Mob in Fashion is all about," Nathan says. "She came to us saying she was more interested in working behind the scenes than modelling so we put her up to one of (the two) scholarships we'd created in partnership with the Carlton based Australian Style Institute. She did the course, gained some skills and became an assistant stylist on Rhy's team." No small achievement.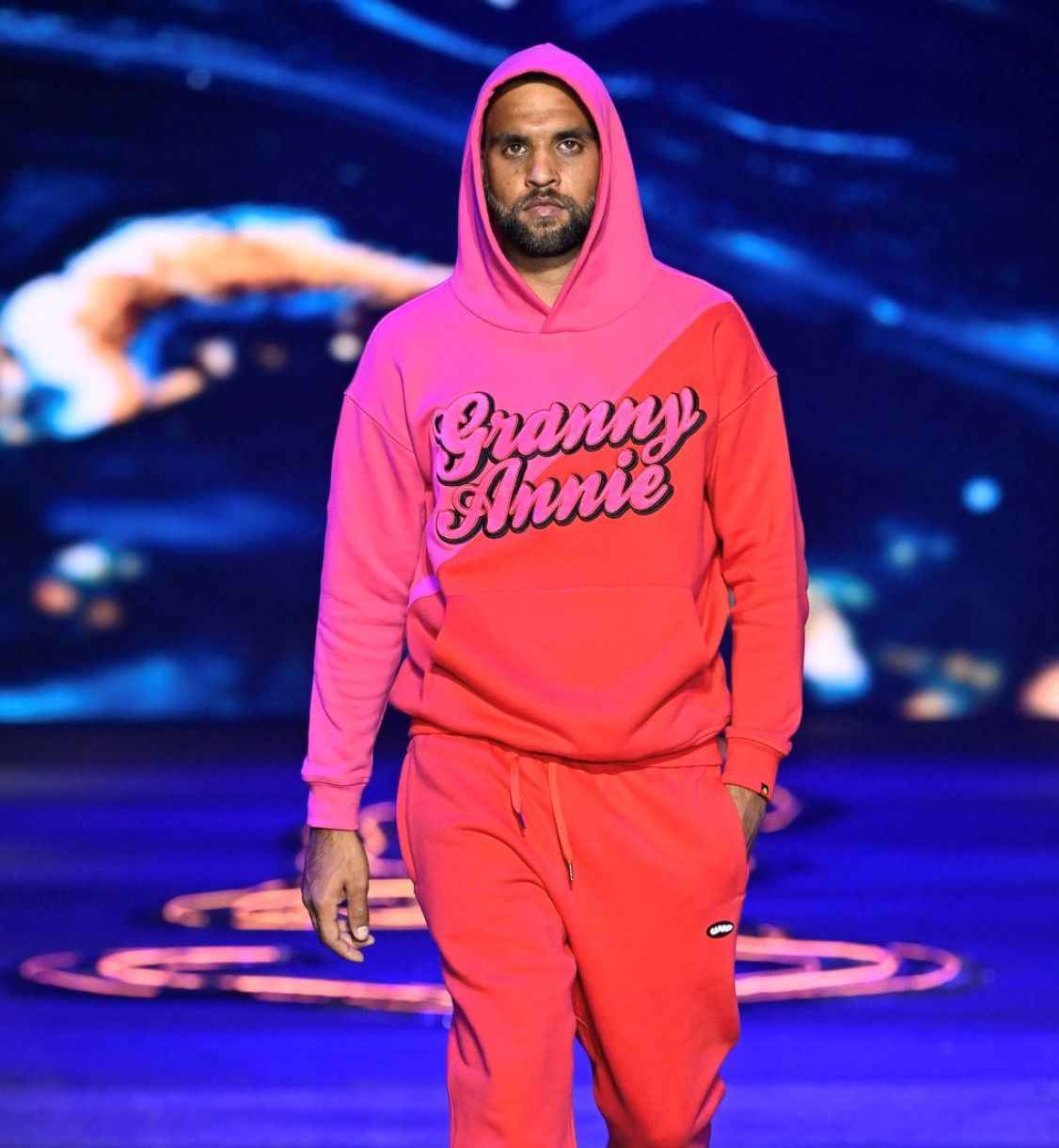 Styling assistant Grace Evans is on a similar career trajectory. Like Alinta, she broke into fashion via modelling but hankered for a more creative career. She approached Nathan and was absorbed into Mob in Fashion.
"We have a partnership with David Jones for an internship with Jones magazine so we put Grace forward for that," Nathan says. "Then, because of our peers in the industry, she's also assisted on an editorial shoot with Vogue."
Nathan is able to leverage such rare-as-hens'-teeth opportunities because his own contacts and networks, as a top model and official friend of the David Jones brand, are frankly, remarkable. But Mob in Fashion needs more partners, he says and more portholes into fashion careers and career-making opportunities.
"One of the barriers at fashion weeks is getting Mob in Fashion into (crews for) those big sponsors, maybe even just with mentorships or something, especially hair and makeup," he says. "It's hard work but it's also all part of the game; finding the talent, finding the opportunities, finding the partners."
In the next year, Nathan and his core crew including Rhys Ripper and Garth Erntzen hope to muster talent for the Country to Couture event in Darwin, as well as a "secret project" to be announced later this year, and a collaborative project, still on the drawing board, with the Melbourne Fashion Festival in 2024.
Beyond those plans, he says he'll be keeping eyes open, radar pinging, for First Peoples' future stars wherever he can find them. "There's really no set way of finding that new talent," he says, "But we're always looking. On socials we might see someone with really strong talent, or someone will refer someone to me, or they might be working in a different area like an art space or a corporate space and it's just a matter of seeing if they have that fashion gaze you need. Then if it's right, we'll harness what they've got, develop their skills, give them opportunities to work on some projects and see how they go."