Writer and Creators Fund recipient Maxine Beneba Clarke has explored memoir, short fiction and non-fiction anthology. She's now turned her attention to a collection of poetry for children.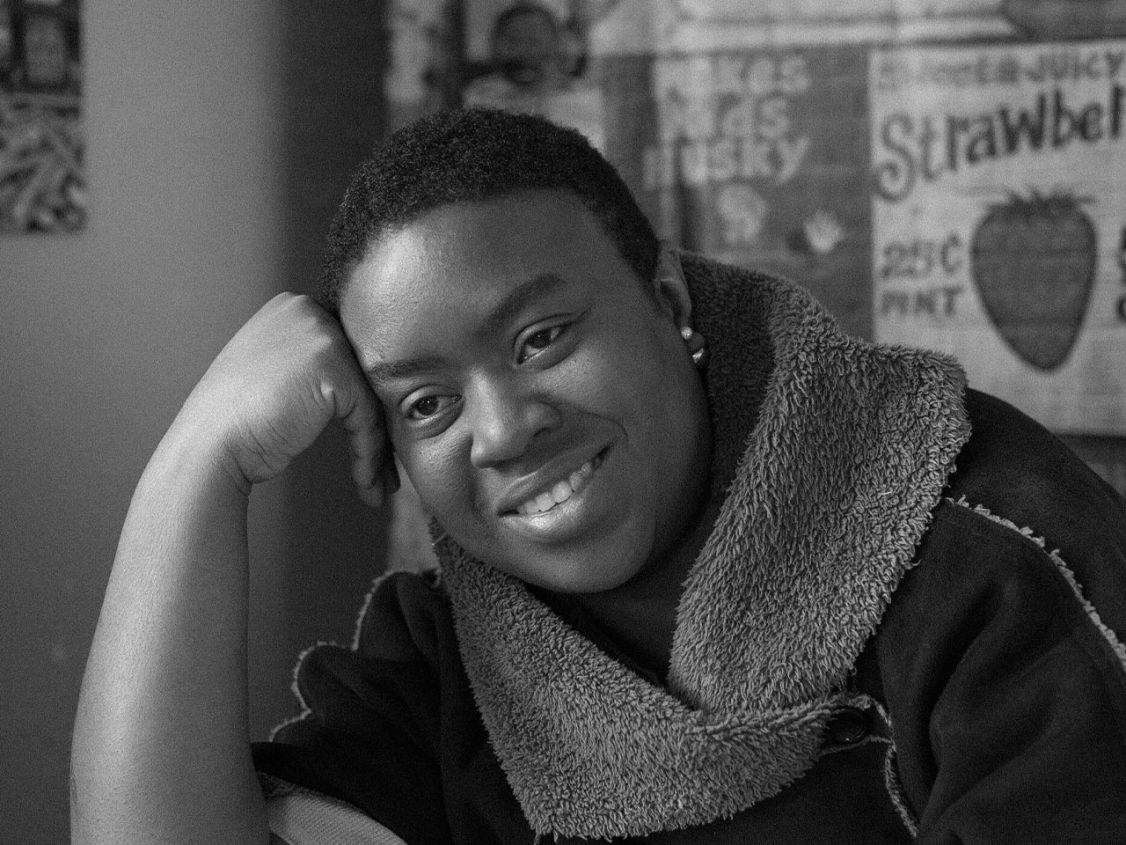 How has your Creators Fund grant supported your work?
The Creators Fund grant supported me to research and develop my first children's poetry collection. The book is titled It's The Sound of the Thing: 100 new poems for young people. The collection contains 100 contemporary poems written especially for kids, including limericks, sonnets, free verse, haiku, tongue twisters, concrete poems, found poems, acrostic poems and more. The poems span a kaleidoscope of themes, from peanut butter and bubblegum, to Black history, to riding your bike at a BMX track, going roller skating with Dad, gardening with grandma, being stuck in school detention, or watching a TikTok dance go viral. The funding from Creative Victoria meant that I was able to dedicate six months to this ambitious project, which saw my work take a completely new direction. It would have taken many years to finish had I not received funding.
The research component included researching Australian upper primary and lower high school English teaching curriculums, to ensure that in addition to being a fun read for kids, the book can also be utilised in the teaching of poetry and language techniques in the classroom. At the conclusion of the funding period, I was offered a book deal for the project by Hardie Grant publishing. The book is due for publication in June 2023.
Have you received any other grants from Creative Victoria, and if so, what did they allow you to do?
I have received a Literature grant from Creative Victoria in the past, which allowed me to research and develop a substantial fiction writing project.
What are you working on currently and what is your next project?
I'm currently finishing off some illustrations for It's the Sound of the Thing: 100 new poems for young people before it goes to print. I'm also working on two self-illustrated children's picture books: We Know a Place, which is about a family's love for their local bookstore, and Our Block is Beautiful, which is a love song to a bustling neighbourhood.
What has been your proudest achievement?
I'm really proud of two of my books - my memoir The Hate Race, and my short fiction collection Foreign Soil - being on the year 12 VCE English and Literature text lists over the last few years here in my home state, and the way that I've seen young people engage with my work.
I'm also really proud of helping shepherd the non-fiction anthology Growing Up African in Australia to life, which I co-edited with Magan Magan and Ahmed Yussuf. That anthology contains the stories of over 30 African diaspora Australians. Reading work like this would have been a game changer for me at school, so I'm glad that I've been able to be part of the change - for my own kids and those still to come.
What advice would you give to emerging creatives in your field?
Be patient: good work takes time and consideration. Don't be afraid to trial things, or to make mistakes. Remain creatively open to possibilities: I've written across many genres now that I never dreamt I would work in, just through being open to what comes. Be true to your own voice and style - the biggest asset you have is that nobody in the world can write the same way that you can.
In three words, describe Victoria's creative community.
Bold. Supportive. Vibrant.
---
Maxine Beneba Clarke received a Creators Fund grant in 2022.