Five new world-first commissions will headline an exciting program featuring more than 300 First Peoples artists as YIRRAMBOI festival returns to Melbourne.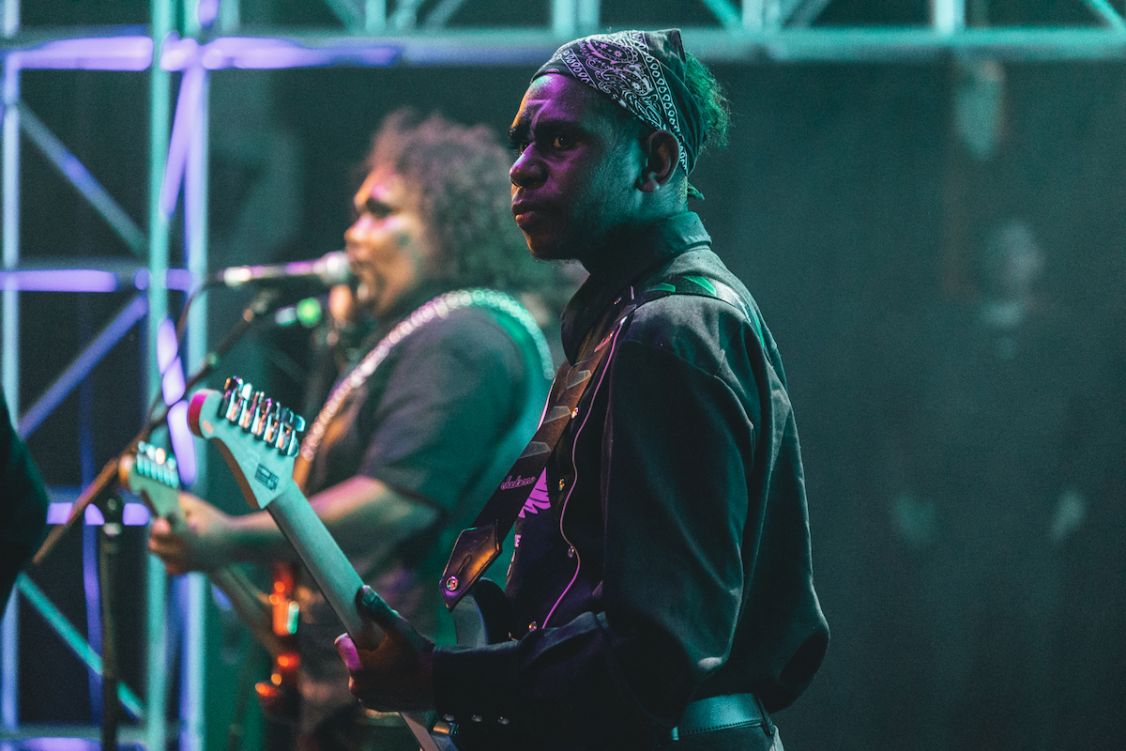 Kicking off last night with the aptly titled The Beginning at North Melbourne's Meat Market and running to 14 May, the fourth iteration of Australia's premier First Peoples arts and culture festival will feature 170 shows taking place across 40 Melbourne venues.
Principal among the program are world-premiere works centred around the festival's theme – Blak futurism – that Creative Victoriasupported the YIRRAMBOI festival to commission.
These include Alluvium, a biopunk drag cabaret show from Stone Motherless Cold at the Meat Market from 5-7 May.
Ahead of their residency at the Malthouse Theatre later this year, theatre collective A Daylight Connection will present their new absurdist work A Nighttime Travesty at the Meat Market from 10-13 May.
Weaver and artist Isobel Morphy-Walsh will debut her Gunga-na Dhum-nganjinu (The stories we hold tightly) at fortyfivedownstairs until 27 May.
Other YIRRAMBOI commissions include Inside Out, a play written by Maurial Spearim that explores the comedy of sharehousing at the Malthouse 5-7 May and Meetra-Rise Up! The Ballad Of James Arden, a cabaret by David Arden showing at Arts Centre Melbourne 11-12 May.
These five works from Victorian-based First Peoples creatives headline a program that features a broad range of music, visual arts, conversations and much more, as well as many free and family friendly events.
The 2023 YIRRAMBOI festival will be at venues throughout Melbourne from Thursday 4 May, to Sunday 14 May. For more information, and tickets, visit yirramboi.com.au/