Torres Strait artist Paula Savage has won the 2023 Melbourne Design Week Award, which recognises an outstanding contribution to the event's program.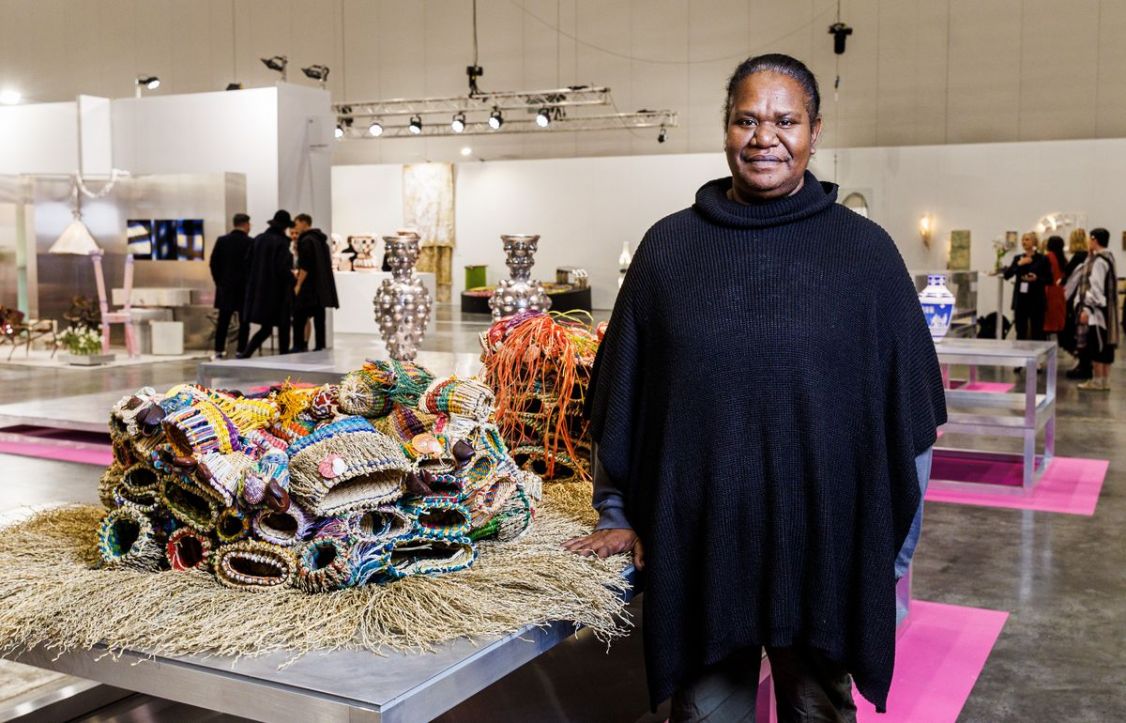 ---
Savage, a senior Mualgal artist from Moa Island in the Torres Straits, is known for ability to bring to life the enduring traditional material practices of her cultural heritage.
She won the $5000 prize for her exhibition of woven vessels as part of Melbourne Design Fair's FOCUS exhibition, alongside four other Australian female designers.
"There are three reefs off the coast of Lag Mua," she explains.
"The first, and closest, is Dollar Reef. It is the deeper one and most of the food comes from this one. Crayfish, fish, dugong, turtle and clams. The second and third reefs are further out and sit up higher. In the old times we went fishing and collecting in canoes and carried seafood in baskets. Now we got dinghys and outboards and eskies. These baskets are more about sea life: the coral and sponges under the water."
---
Subscribe to our newsletters
---
NGV Director Tony Ellwood described Savage's woven vessels as "joyful, innovative and generous".
"Through them, she shares stories of her home in the Kubin community on Moa Island and the reefs off the coast of Lag Mua. Paula's work reminds us that contemporary design is at its best when it delights and inspires us to see the world differently."
Savage's new body of work pushes the boundaries of her practice and represents her most ambitious work to date.
---
Melbourne Design Fair is the largest presentation of contemporary and twentieth century collectible design by leading Australian and international practitioners.