The Wheeler Centre for Books, Writing and Ideas will put spring in your step this month with the Spring Fling event series running from 2-14 October. With a line up featuring more than 50 esteemed thinkers, writers, musicians and performers taking part in intimate conversations, events, podcast recordings and panel discussions across Melbourne, the program offers a diverse line-up of experiences to suit every taste.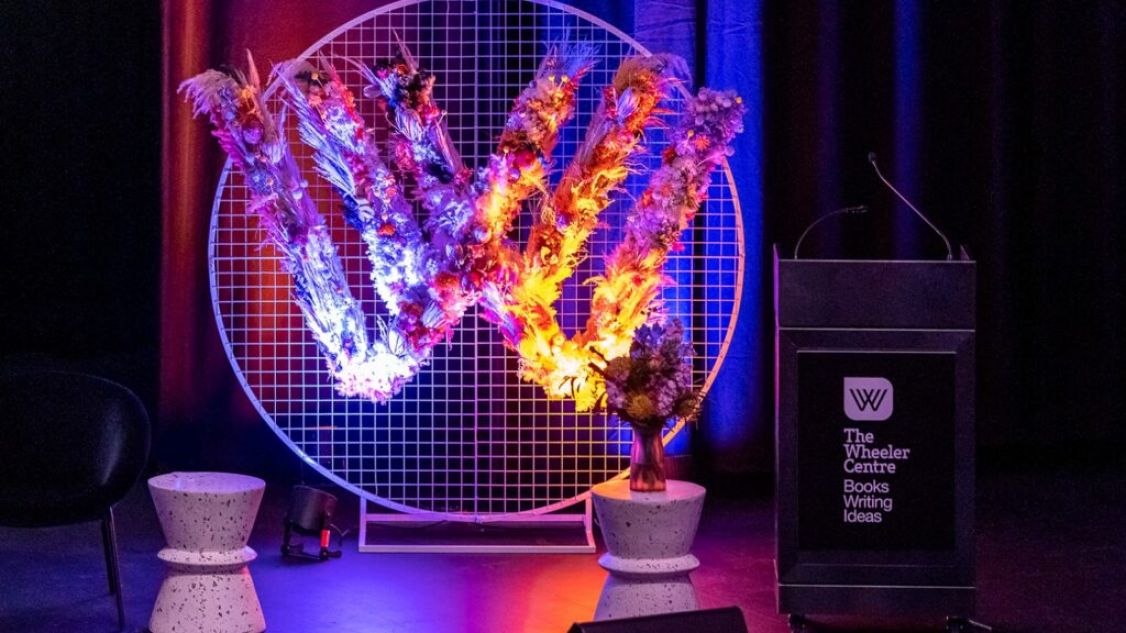 There's 24 events to choose from including international guests Hernan Diaz (Trust), musician and artist Lonnie Holley, Rebecca Makkai (I Have Some Questions for You), Caroline O'Donoghue (The Rachel Project and host of the hit podcast Sentimental Garbage) and Ed Yong (An Immense World), alongside local luminaries including Leigh Sales, Trent Dalton, Melissa Lucashenko, Thomas Mayo, Pia Miranda and Andrew Quilty.
In 2023, the inaugural Spring Fling program drew almost 5,000 audience members to Melbourne's CBD. This year's super-sized program aims to draw in even more audience members.
Spring Fling 2023 highlights
A special Spring Fling opening night event featuring Melissa Lucashenko, Hannah Diviney, Jelena Dokic, Thomas Mayo, Rufaro Zimbudzi and Emma Donovan (4 October 7.30-9.30pm)
Iconic American artist Lonnie Holley speaking about his life and work and delivering a special musical performance (2 October 7-8pm)
Author and historian Santilla Chingaipe delivering the annual E.W. Cole Lecture on who gets to write history (5 October 7-8pm)
A special conversation about humanity's relationship with space for World Space Week presented in partnership with Museums Victoria (5 October 7-9pm)
Miles Franklin Literary Award winner Melissa Lucashenko discussing her new novel Edenglassie, an exploration of Queensland's colonial history (6 October 6pm-7pm)
Leigh Sales speaking about her new book Storytellers: Questions, Answers and the Craft of Journalism at Montalto (6 October 6-9pm) and at The Edge, Fed Square (7 October 6.30-7.30pm)
Performance artist DANDROGYNY leading a children's storytelling event complete with art and a dress up parade (7 October 11am-12.30pm)
Cousins Andrew Quilty and Ben Quilty in conversation for the first time publicly, alongside Afghan researcher and advocate Shuja Jamal (7 October 4-5pm)
Live recordings of podcasts including local cult favourite See Also (10 October 8-9pm), Everybody's Trying to Find Their Way Home (14 October 12.30-1.45pm) and the globally popular Sentimental Garbage (14 October 8.30-9.30pm).
Among the 24-event program are events co-curated by artist Frankie van Kan, musician Jen Cloher and space archaeologist Dr Alice Gorman.
Spring Fling runs from Monday 2 to Saturday 14 October. Events will be presented at Wheeler Centre, Melbourne Town Hall, The Capitol, The Edge Fed Square, Scienceworks and Montalto.