From cutting edge architecture to life saving products, the winners of the 26th Victorian Premier's Design Awards showcase new innovations and the remarkable ways design can impact our everyday lives.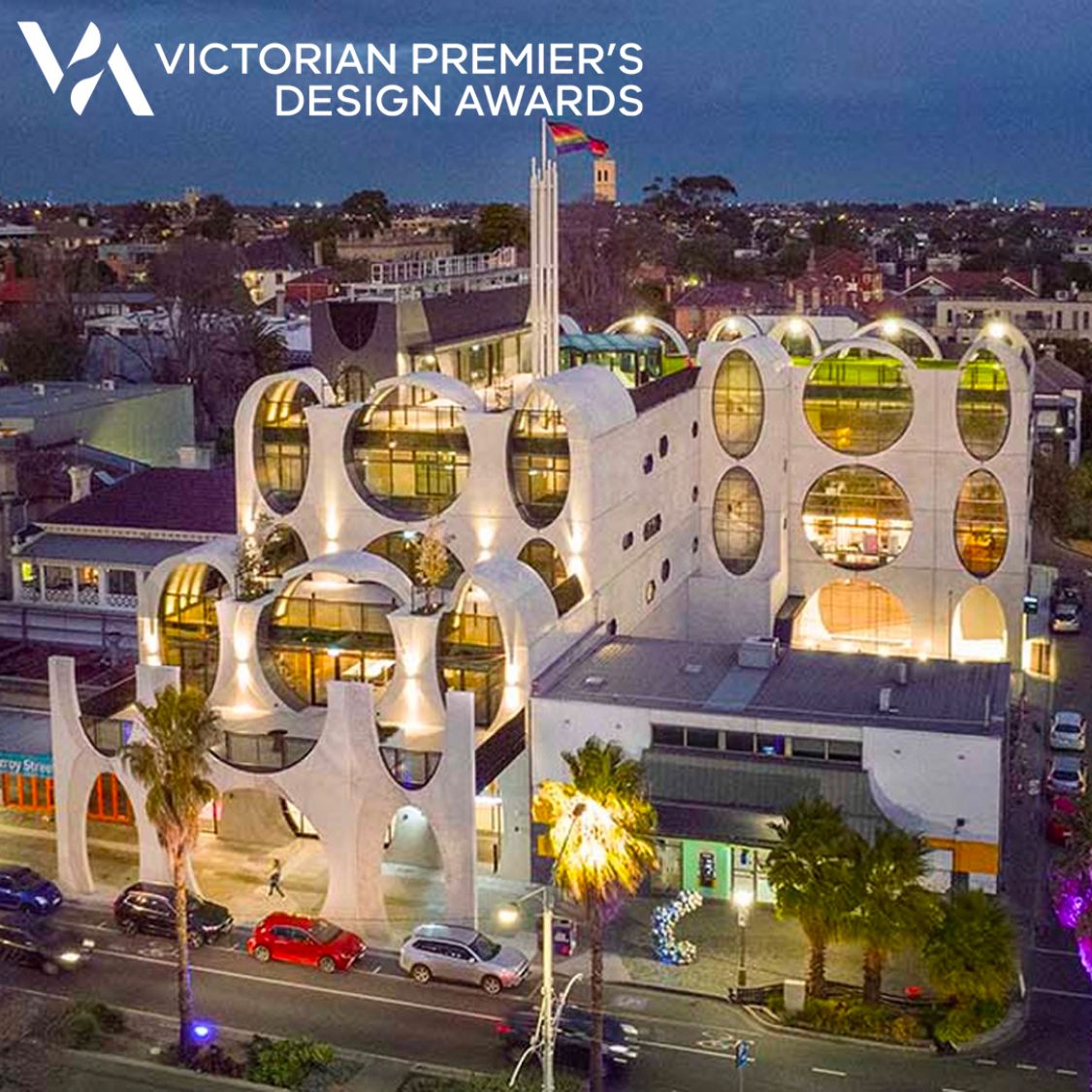 This year's top prize, the Victorian Premier's Design Award of the Year, went to the Victorian Pride Centre in St Kilda, designed by Brearley Architects + Urbanists, Grant Amon Architects, WSP and Peter Felicetti.
The first purpose-built centre for Australia's LGBTIQ+ communities, the Victorian Pride Centre was praised by judges for its deep sense of place and historical connection to St Kilda's LGBTIQ+ communities. In addition to the top prize, the Victorian Pride Centre also won the category award for architectural design.
The annual awards showcase outstanding design across eight categories – architectural, communication, digital, product, fashion, service, student and design strategy. This year's winners were chosen from 93 finalists and more than 240 entries and demonstrate the impact of good design.
Other winners include TramLab Toolkits, a guide to the practical steps that can be made to help make public transport safer for women and girls, and Femom, a wearable, clinical grade foetal monitor that can allow obstetricians to remotely monitor the health of a baby and a pregnant person.
The student design category went to a team from RMIT for Airlift, a low-cost device that helps healthcare workers safely move their patients when working alone.
Highly commended entries include the Rove Wheelchair, the world's first 3D printed titanium wheelchair; and the Grampians (Gariwerd) Peaks Trail, which offers a world class hiking experience through the lands of three Traditional Owner groups.
Victoria's design industry supports almost 200,000 jobs across the state, including many across industries such as health, food and fibre, advanced manufacturing, aerospace and construction.
The Victorian Premier's Design Awards celebrate local design excellence and promote the role design plays in making products, spaces and experiences more functional, safe, efficient and sustainable. Past winners include Victorian design innovations the Kambrook Axis cordless kettle, the Holden VT Commodore and the Keep Cup.
The Victorian Premier's Design Awards are managed by Good Design Australia on behalf of the Victorian Government. The full list of winners can be found at premiersdesignawards.vic.gov.au