Melbourne designer Amanda Nichols drew inspiration from a fashion legend to create a wardrobe solution for the modern woman. The result is an award-winning capsule collection of luxurious, hand-finished fashion essentials.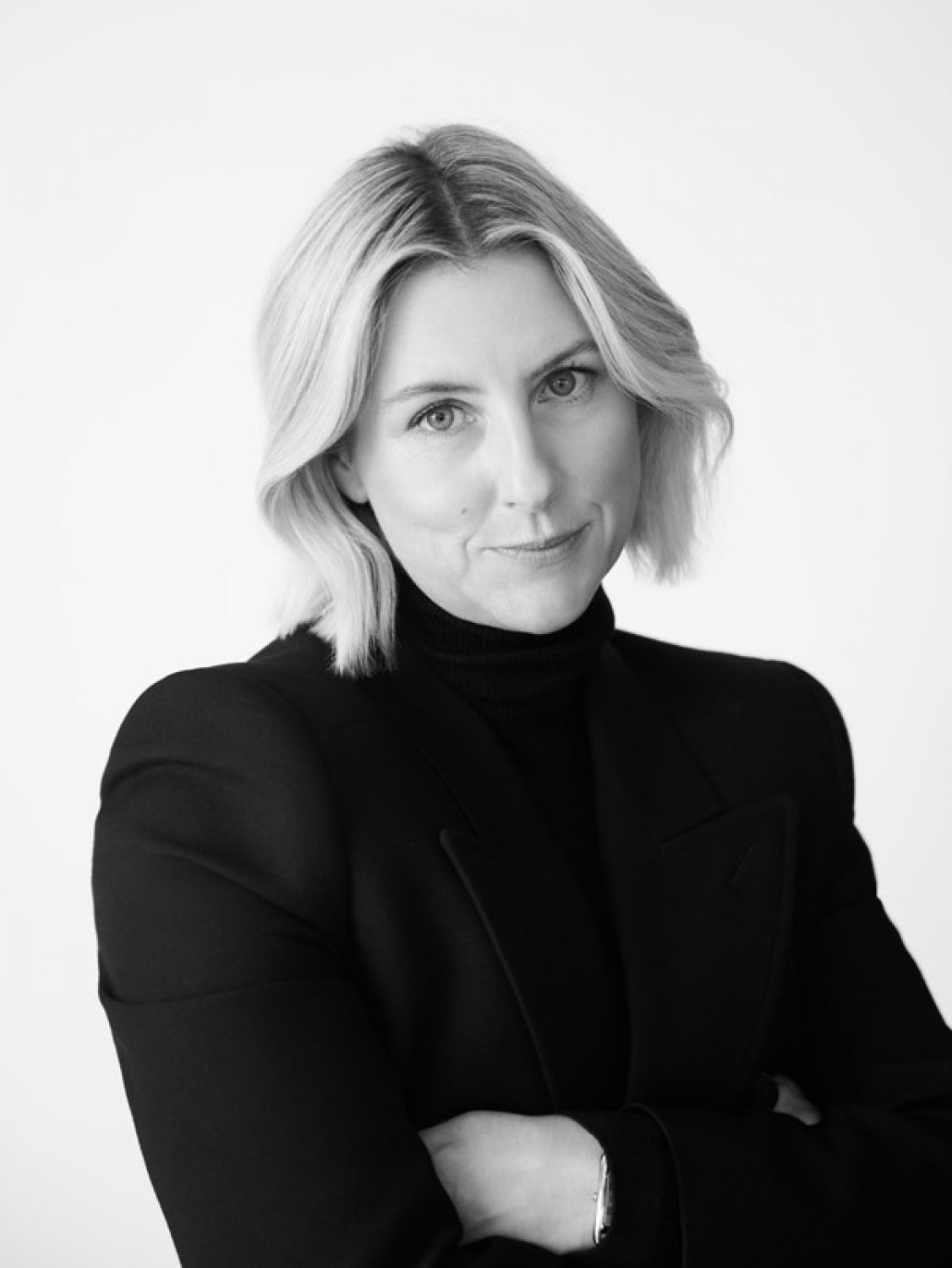 "I could see with a cutter's eye, what worked about that dress." Melbourne designer Amanda Nichols is describing a phenomenal discovery, perhaps the perfect dress, in a friend's vintage fashion archive.
"It had a purity about it," Amanda says. "Plain black silk crepe...simple, but also, everything about it, the fit, the feeling of it, the details, the silhouette, they all worked...you could wear it today and no-one would know."
Subscribe for more fashion stories
Around 1930 at the peak of Gabrielle "Coco" Chanel's popularity, an anonymous but clearly stylish woman had made this "perfect" dress at home, meticulously crafting its soft drop silhouette, gentle waistline, pleated front panel, flattering raglan sleeves and heavily beaded trompe-l'oeil "jewellery" details stitched into neckline and wrists. "It wasn't Chanel of course; it was home-made," Amanda says, "But it was a symbol of that modernity."
It was also typical of the balanced fusion of beauty, practicality and comfort typical of Chanel's womenswear in that era. "Chanel is one of my favourite designers," says Amanda. "I was desperate to dive more into her work; the clothes, the fabrications, the techniques of making, everything."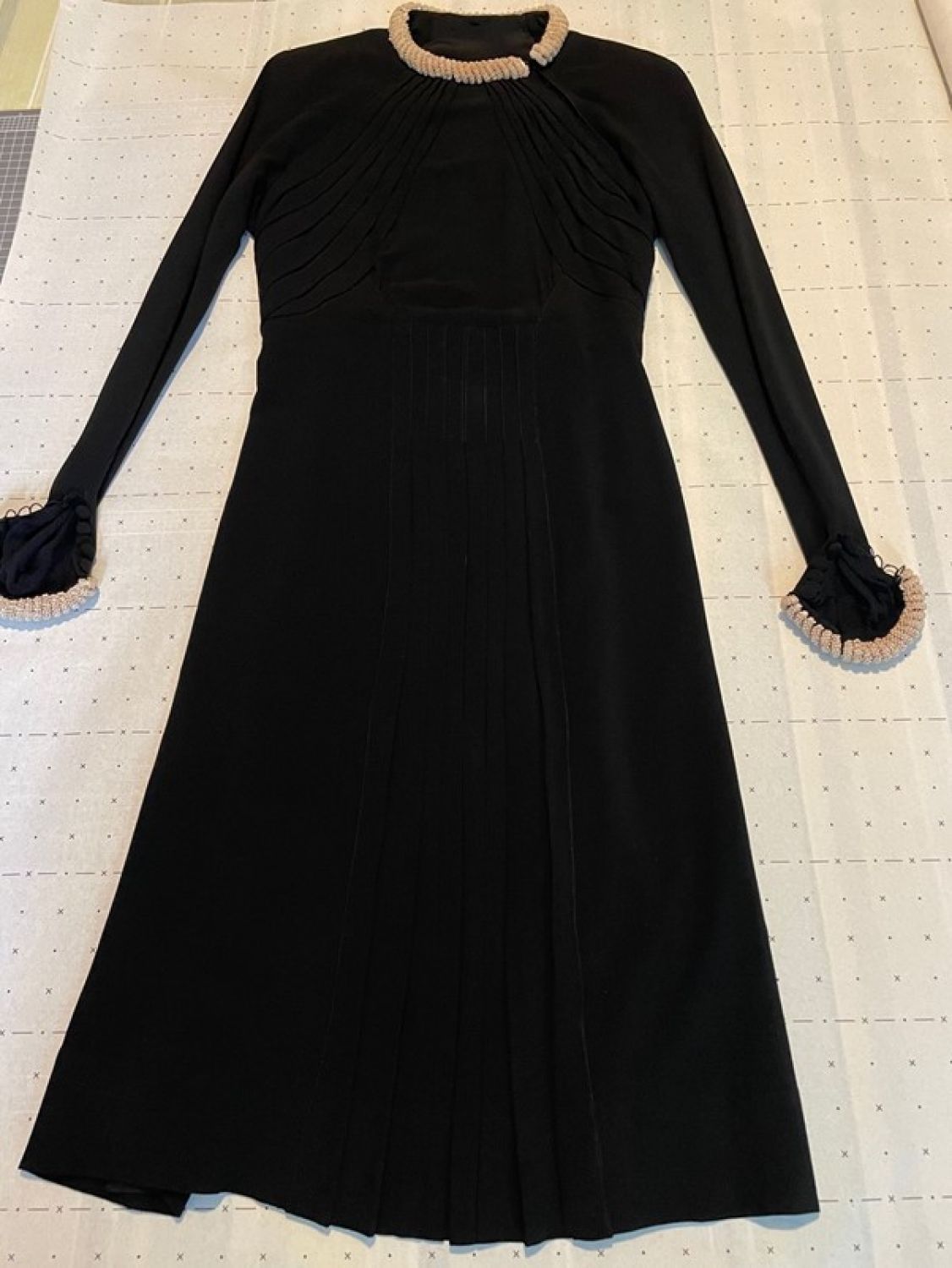 Months on, inspired to draw on history to create her own version of perfection, Amanda developed a remarkably modern capsule collection of womenswear titled Replica #3, a small group of luxurious, high quality, hand-finished fashion essentials.
The collection earned Amanda the recent 2022 Victorian Premier's Design Award in the fashion category but - thanks to its rigidly moral business model involving the use of high grade dead-stock fabrics from local suppliers and Melbourne-only creative collaborators and makers – the capsule collection could also be reasonably described as a life-long wardrobe solution to over-consumption and fashion waste.
Replica #3, included two versions of a pure silk faille evening gown lined with silk crepe de chine, deliciously fluid trousers, shirt and pleated skirts, airy superfine Merino knits, silk patio pyjamas and a sporty shorts set.
Amanda replicated micro-details that had 'worked' in the original vintage dress and infused Replica #3 with techniques plumbed from her deep research of Chanel's modus operandi. This represents a perfect fusion of heritage technique and modernity.
"You just have to look inside - for example they have chains to weight them down," she says.
Chanel used the fine links to stabilise fabrics and fix her silhouettes. "The seams are bound too and they're not the usual one centimetre but at least half an inch so people can alter their clothes if they want to."
Amanda also applied her own vast personal knowledge of fashion history and haute couture as she crafted the capsule. "I studied costume design before all this," she says airily. "I learnt to cut - it wasn't a design course, it was a cutting course. Being a good cutter makes you a good designer. I also learnt the history of fashion, from medieval to contemporary. I learnt what works. I make contemporary clothing now but with a real lens on the past, a detective lens."
Amanda's CV is wondrously varied for an Aussie fashion designer. After completing her costume studies, she worked with Opera Australia then as a costumier in film including with Baz Luhrmann and Catherine Martin on their epic Australia.
Later Amanda absorbed priceless knowledge of undergarments, how they alter body shapes and garment silhouettes, working in the Paris haute couture atelier of Caraco Canezou, supplier of exquisitries to the likes of Givenchy and Schiaparelli.
In 2015 Amanda was awarded a Churchill Fellowship, triggering a fresh adventure plumbing the archives of London's Victoria and Albert Museum, Balenciaga and the Kyoto Costume Institute in Japan for anything she didn't yet know about corsetry and couture.
Back in Melbourne in 2018, Amanda blitzed her Masters of Fashion at RMIT and launched Replica #1, her graduate collection. It was lauded at every show, won the Australian Fashion Foundation's graduating award and became the first of her linked series of three collections (so far), now renowned for the way they harvest historic details that amplify garments' beauty, practicality and longevity.
Amanda drew inspiration and clues for Replica #2 from Madeleine Vionnet. The French legend was a close contemporary of Coco Chanel and inventor of the miraculous bias cutting technique (by which silk is sliced across the weave to encourage ripple and movement) causing silk to lightly skim and flow like water around the body. In 2021, the collection took out the coveted NEXT-GEN award at Australian Fashion Week.
Amanda is currently working on a PhD focused on the theories embedded in her Replica collection series.
"There's a quote by (professor) Judith Clark, an Australian who's at the London College of Fashion," she says. "'Fashion is a way into history through desire' and that's it, that's what I do."
To view collections Replica #1, #2 and #3.
Follow Amanda's work on instagram.
---
The Victorian Premier's Design Awards recognise and reward the talent and innovation of Victorian designers and businesses that use professional design to drive their success and economic growth.
Finalists in the 2022 fashion category, won by Amanda Nichols' Replica #3 capsule collection were: Counter Balance by Lauren J Ritchie Millinery, Bul, White Label by Julie Goodwin, Brand by Name by RB Patterns/Andrew Richey, Kossalii, Merineo by Merineo, Ruth Hadinjoto, Pizazz by Alice Edgeley, Samantha Saint James, Patchwork Collection by Tara Whalley and Next-Gen materials-Biomaterial by June Lee.