The first of this year's First Peoples-designed Art Trams has hit the tracks as part of RISING festival, turning the city's tram network into a mobile art gallery.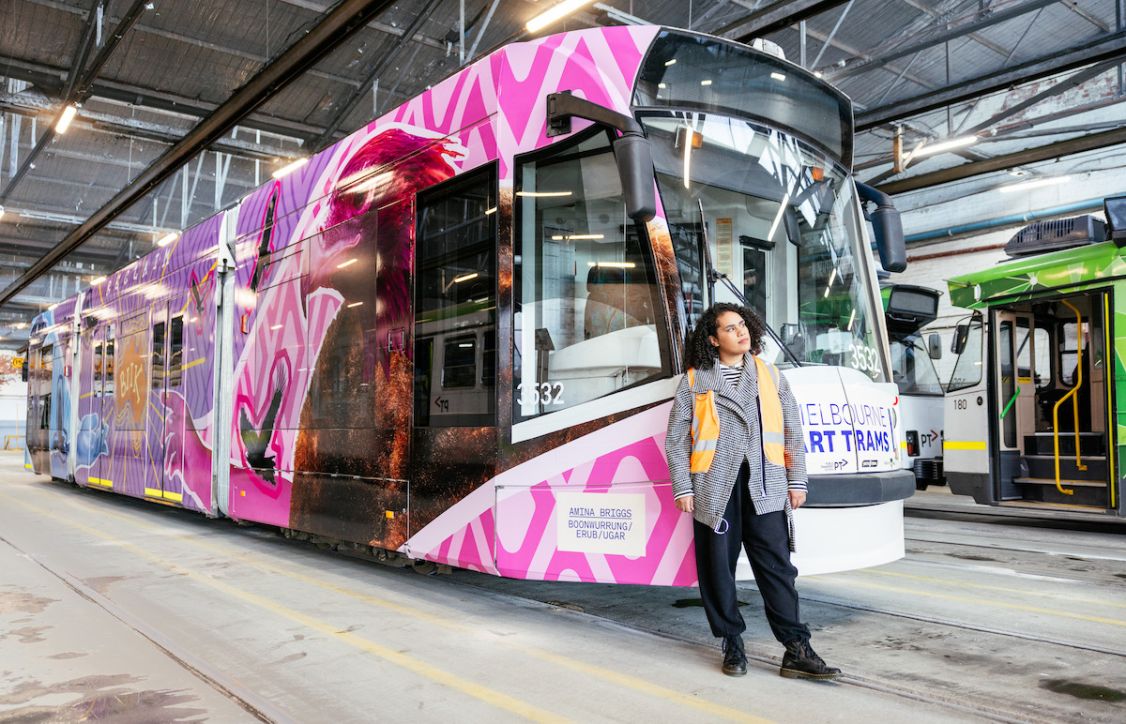 Designed by Boonwurrung/Erub artist Amina Briggs, the first of six trams has rolled out, with the remaining five to launch on Melbourne's tram network over the next 10 days.
This year's Art Trams feature designs by a diverse group of Victorian-based First Peoples artists, in a travelling celebration of history, community and connection.
Boonwurrung/Wemba Wemba artist Jarra Karalinar Steel has curated this year's offering, which showcases the artists' responses to the theme of 'Blak Futurism', envisioning a better future for Australia's First Peoples.
Amina Briggs' tram features Bunjil the creator and Waa the protector, integral figures in Boonwurrung culture, accompanied by the Australian raven and wedge-tailed eagle.
Other artists include Peter Waples-Crowe, a Ngarigu artist whose design celebrates the Alpine dingo as a symbol of ecosystem restoration, and mother and son team Lyn and Coree Thorpe, who have collaborated on a work that acknowledges their Aboriginal ancestors and protecting knowledge from their lands.
The First Peoples Melbourne Art Trams will remain on routes across Melbourne for the next 12 months. Each tram features QR codes to enable passengers to learn more about the artists and their work. RISING partners with Creative Victoria, Department of Transport and Planning and Yarra Trams to present the Art Trams project.
For more information visit rising.melbourne.