How are music festivals ensuring people with disability can enjoy the experience? For the operator of two Victorian music festivals, it all starts at the beginning.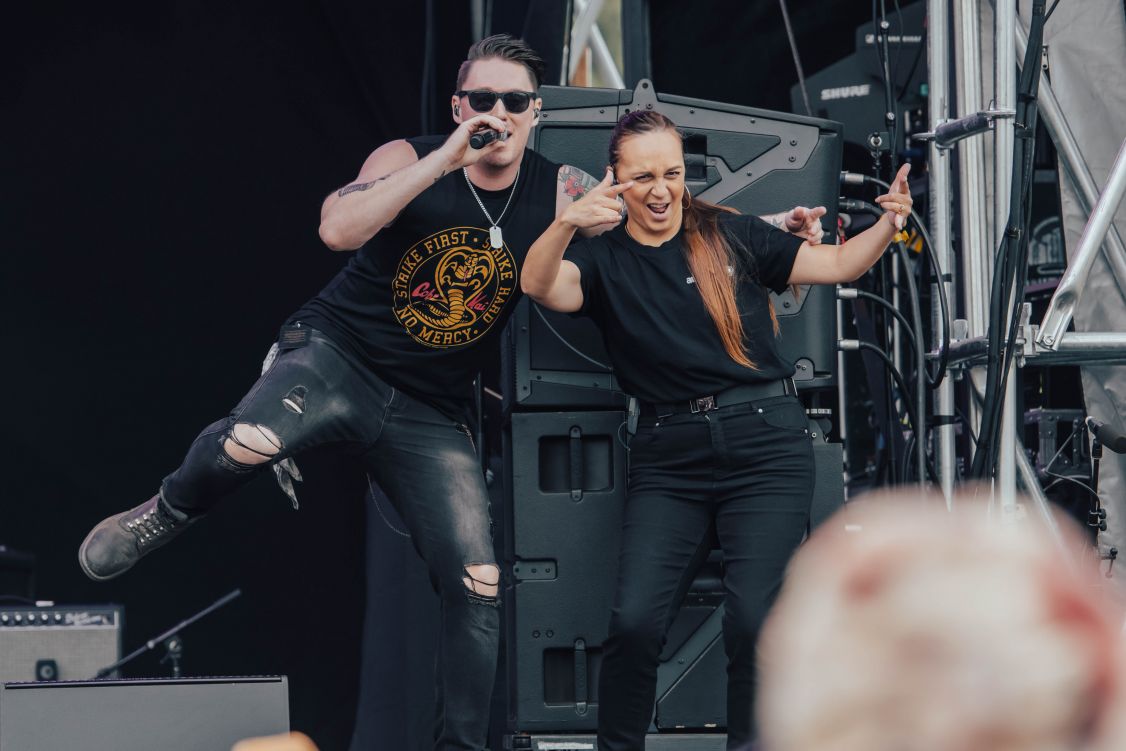 Red Hill Entertainment, the event and festivals organisation that runs the Goulburn Valley Country Music Festival and Gippsland Country Music Festival, ensured that its festival websites had a way to gather key information from patrons with disability.
These patrons were then contacted directly by email, and asked more specific questions about their individual requirements, explains Red Hill Managing Director Rhett McLaren.
"This helped us to directly communicate with those requiring accessibility support about their requirements, identify the scale and infrastructural requirements needed to service those attending and to provide them further information about the services we were supplying and, if needed, make adjustments to our measures to suit their needs," Rhett explained.
At the Goulburn Valley Country Music Festival, held in Shepparton in April, these measures included an express lane at entry, accessibility wristband to identify those needing extra support, two accessibility liaison officers, an indoor low-sensory area and designated viewing areas with umbrellas, security and toilets.
Similar facilities were available at Gippsland Country Music Festival, also held in April, with additional measures such as accessible campsites near toilets, showers and services, buggy transport to and from campsites and AUSLAN interpreters.
"Inclusivity is a major focus for our company," Rhett said. "With the additional funding support from Creative Victoria (Red Hill received Live Music Restart - Festivals and Events funding in October 2022) we were able to deliver on our goal of making our events accessible to anyone who is a lover of country music and wishes to attend."
Rhett said the measures were extremely well received.
"During the pre-event communication ticket holders with accessibility requirements were extremely appreciative of the information and communication provided, expressing that it made them feel confident to purchase a ticket knowing that the organisers were thinking of them," he said.
"On the day of the shows, the access liaison staff received countless positive comments from those utilising the services and were very thankful to the team. A huge highlight of Gippsland Country was the feedback from patrons about the AUSLAN interpreters. Many of the patrons expressing how good it was to see interpreters at the show and that they added to the performances."
Rhett said the company planned to take many of the measures into future events, saying that communicating with patrons with disability early on was key to its success.
"By implementing early and clear communication of the accessibility measures implemented at the events, customers are able to buy with confidence knowing that they will have a great experience attending the event."
"It is fantastic to see two regionally based festivals committing to creating access in ways that so many others aren't with larger budgets and teams," Caroline said.
"Goulburn Valley and Gippsland Country Music Festivals are proving that with great communication, you open up opportunities to what is potentially an untapped market. They are also demonstrating that access is very achievable with good planning, deep listening, realistic budgeting and commitment to true participation."
Late last year Arts Access Victoria presented Snug Rock, a music festival at Collingwood Yards, which included live streaming with captions and AUSLAN, quiet rooms, support staff on hand and designated drop off and pick up points for attendees.