When three creatives from disparate points on fashion's compass were asked to describe how their autumn/winter 2023 collections happened, we found the answer is yes, no, maybe and it might all depend how you're feeling, and your market is thinking at the time.
Jason Grech for example, dreamt up one of his most powerful fashion collections after two years of lonely on-off lockdowns. Somehow, the designer managed to crystallise all that angst into a chorus of fully foofed hyper-sexy sheer tulle ball gowns strapped with bondage-style buckled belts and harnesses.
Jason's sources of inspiration have shifted now as he begins sketching his winter collection. His thoughts, he says, are spinning around the Roman numeral XX (marking his 20th year in business) and his current romantic love affair, among other notions.
Dom Bagnato begins the creative process for every collection with the feel of Italy's archetypally sleek, flawlessly stylish city men. Then he mixes in what he's closely observed of the men in his market; "Where are they now? What are they thinking? What do they need?" His winter collections, dropping into stores now, are all about rich, slimming, transformative tailoring for men champing to go out, dress well, make their modern mark.
Caroline MacKenzie's Forever New collections are skewed to fashion's widest and ficklest market; young women. She has the luxury of managing a design team that, yes, plucks notions of "nowness" from the Zeitgeist like apples from a tree but her increasingly educated customers are a powerful source of inspiration too.
Like Dom Bagnato and Jason Grech, Caroline's Forever New is also proudly based in Melbourne and somehow, that cultural anomaly is whipped into fashion's inspirational mix too.
---
Subscribe for more fashion news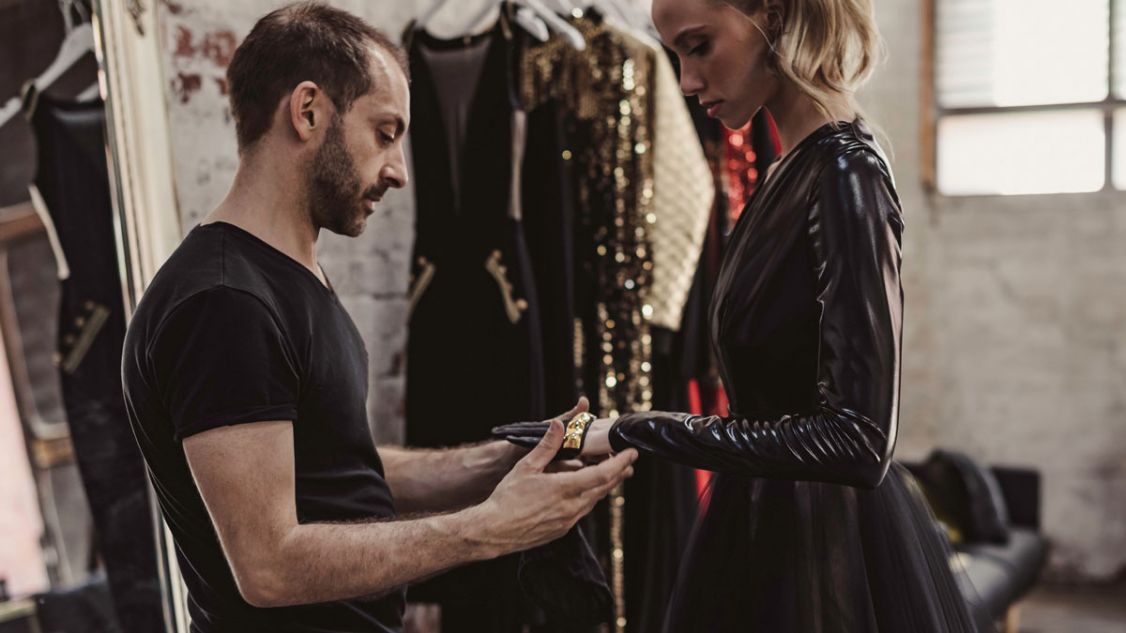 Jason Grech
"For the last six years, since going to Malta and doing a show there, I've dealt with inspiration very differently. In the past I would have got ideas from popular culture, or maybe a woman I saw on the street who inspired me. Now it's about how I feel at a time in my life.
In Malta I was a bit mixed up. I'd felt very Australian as a child but after I did that show I felt very Maltese. I released a print and collection around that time called Malia, a hybrid of who I am, with Australian flowers on the backdrop of my Maltese heritage monogram. The last collection was also about how I felt: we'd just come out of Covid, I'd felt locked up, hardly seen anybody for two years. My collection was very bondagy, very sexy, a play on sexual experimentation. I was playing with how society sees me as a gay male which is very feminine but when I turn off the lights I'm not like that anymore.
Now I've started sketching this collection. My brand turns 20 this year (I started it in my mother's laundry with an old sewing machine, cutting things on the floor!) so I'm using the Roman numeral "XX" in a print: cross-cross, cross-cross. I've not figured out how I'll turn it into a collection yet, that will depend how I feel: sexy? Or soft? Or feminine? How I feel will direct the way the silhouettes develop, then the colours.
Yes, I think (my) romantic love affair will feed into it too. Love affairs come with soft and dark shades, take us on a journey, feeling things we've never felt, seeing things we've never seen, and there's conflict. We'll see how that goes.
We do two collections a year; one of them we drop at Melbourne Fashion Week (October) and one at Melbourne Fashion Festival (March), then we just add things, more and more ideas to those until the next collection.
We make everything in-house in North Melbourne and we have this privilege, this luxury: we're not trying to sell to any on-seller or retailer so we can be as experimental as we like, use as much tulle, be as fancy as we like, use the runway like pushing buttons, seeing what works."
---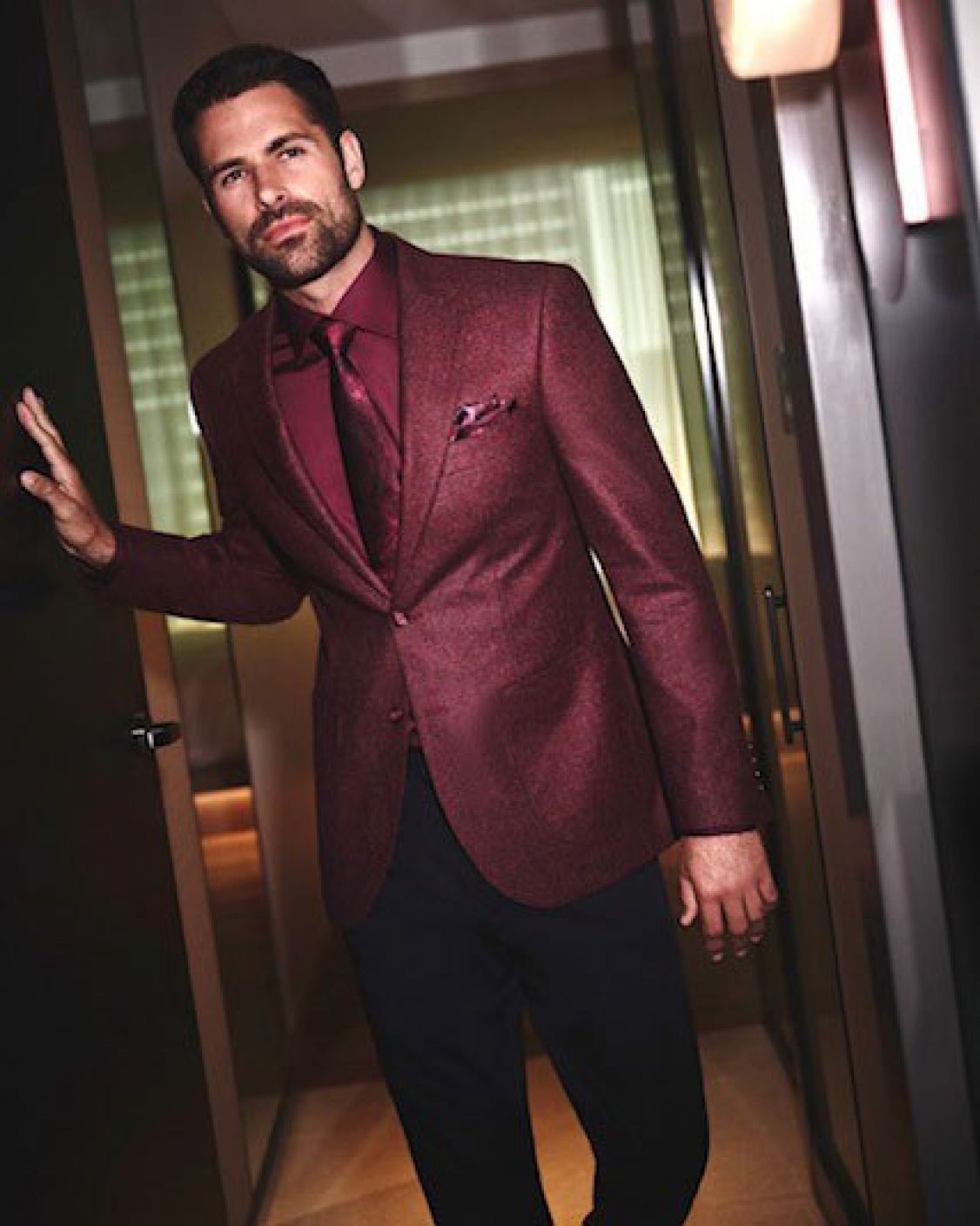 Dom Bagnato
"Give me the Night', you know that song from the 1980s? I've taken inspiration from that. I am a child of the 80s, I started our business in the 80s and whilst I don't mean to, I think that (era) always comes through our collection. 'Give me the night, let's forget about the last few years, give me that life back'. This winter is all about that beautiful vibe; about going out to have fun, to dress up.
During the pandemic you'd think it was the death knell for suits and tailoring totally, but I can tell you, all those people who thought so, they're just so wrong. I've been through three or four recession cycles and each time the suit gets bashed around but, invariably, it's still always there in the end. In fact, it's not dead, it's the other way around. Look at the (spring racing) carnival; even with the ladies, the whole suit thing kicked in because the easiest thing to put on, as you know, that gives you immediate elegance is a suit or tailored clothing. Just a jacket will do that. So this is what we're doing this winter: silhouettes are not tight, but very European, very Italian, very sleek, shaped so you've still got a beautiful slim silhouette but, comfortable, because one thing I know during these downturn cycles, people put on weight, it's guaranteed.
And we're doing these beautiful rich combinations where you're dressing tone on tone in colours like the burgundies, beautiful slate blues, and a lot of dusty colours; dusty greys, mauves...even the blacks and charcoals are kind of mixed with this dusty feel to them that's still beautifully masculine... customers can ease back into dressing up if they haven't already."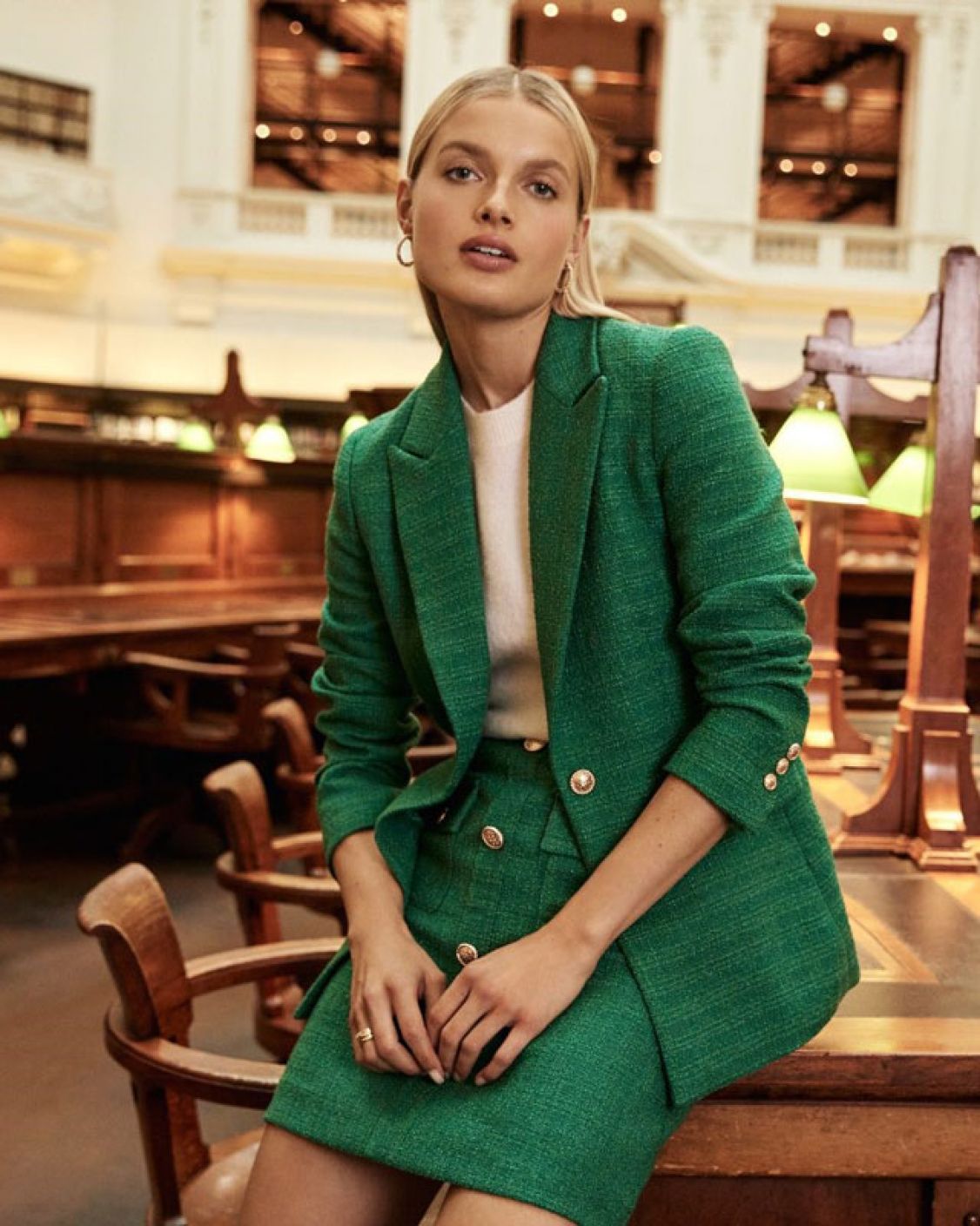 Caroline MacKenzie, Managing Director, Forever New
"This autumn/winter we are loving modern tailoring, preppy bouclé blazers and 70s-inspired geometric prints as well as exclusive floral prints created by our team of talented in-house designers. Dresses and tops are inspired by romance with corsetry detailing, ruffles, and satin. In terms of colour, we're moving away from the summery oranges and reds and instead exploring deep greens, blues, and soft pinks. For evening wear, we are loving deep navy as an alternative to black.
Over the last few years, the average fashion consumer has become more educated about the industry and the impact it has on our world. Customers are savvier and expect brands to be transparent about their practices, including how they are actively improving them to minimise harm to the earth and its people. This has put pressure on the industry and changed it in a positive way...I am optimistic about Forever New's future.
My team and I have risen to the challenges of the pandemic and a changing market to come out on the other side in a better position than we were in. While we are a global brand, we are very proud to be a Melbourne-based fashion brand. Our designers are inspired by the Australian culture, architecture, and lifestyle. Our fashion set in Melbourne and Sydney are great curators of personal style and that's something our brand encourages."
---
Read more fashion news