Soaring high above the northern Victorian town of Picola, a giant Superb Parrot not only makes a striking artistic impact – it has helped lift the local community.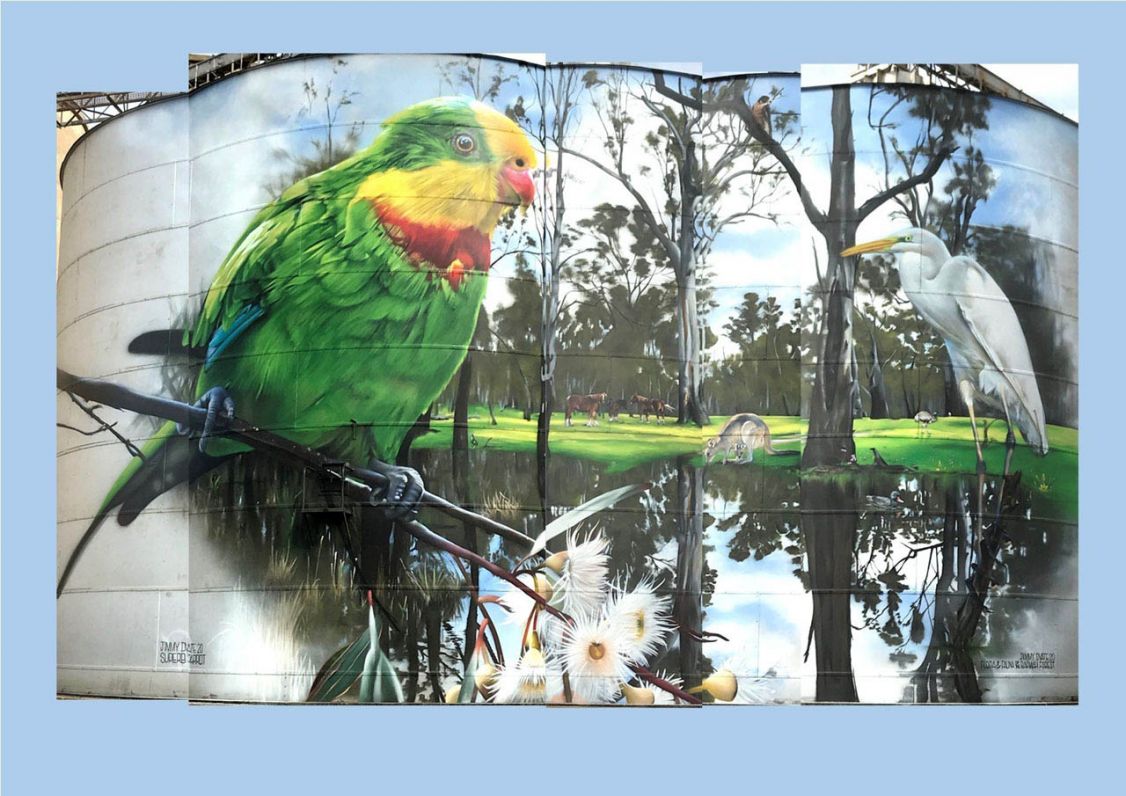 The silo art project, funded through the Victorian Government's Creative Activation Fund, was painted by Melbourne artist Jimmy Dvate and features flora and fauna from the nearby Barmah National Park, including brumbies, emu and the Australasian Bittern, also known as the Bunyip Bird.
Look closely and you'll also see a hidden fishing hook in the giant painting – Picola was once known as 'the hook' because it was at the end of a railway line.
Since its completion in December 2020, Picola's silo artwork has attracted new visitors to the region, joining the growing number of Silo Art Trail towns in Victoria, including Rupanyup, Brim and Sea Lake.
President of the Picola and District Improvement Group Jeanette Holland said the project had put Picola, a community of some 200 residents, on the tourist map leading to a surge in visitors that has seen the town's pub reopen, including a new café to capture daytime trade.
"It's had a great impact on our little town. Poor little Picola was fading away. The local industries here that relied on the forest disappeared," Holland said.
"There always seems to be someone looking at the silo. It's been a wonderful asset to our town and our shire – they don't just stop in our town, but the whole shire."
Holland said the experience of working with artist Jimmy Dvate was "fabulous".
"He was very obliging, and worked with our committee to create a design we were happy with. He was very skilful and capable at his job."
The group is already working on plans for second silo art project, this time focusing on a design that depicts the Picola district's heritage and history.
Picola and District Improvement Group received a $53,100 grant through the Creative Activation Fund (in Previous programs).