In a world where it seems new podcasts are born every day, rising to the top of a crowded market is no mean feat.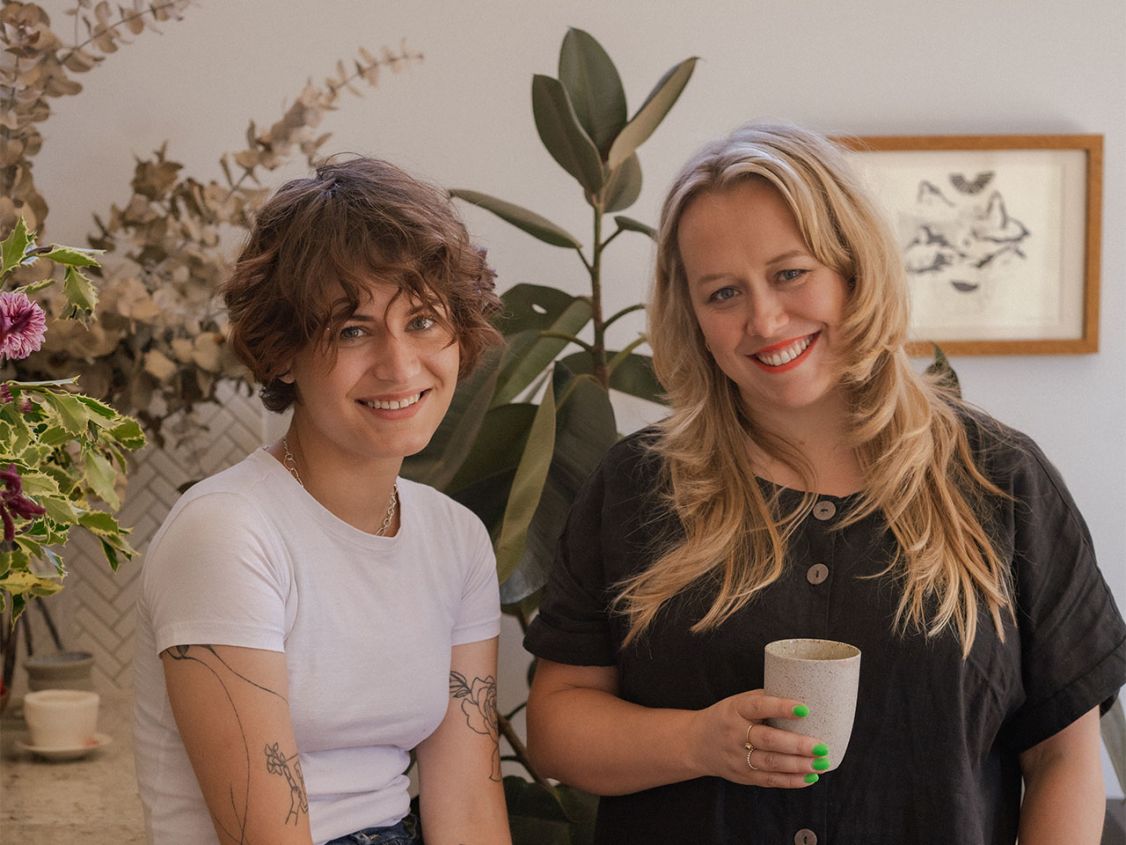 The Creative Victoria-backed podcast Tender recently took out the coveted awards for Best Factual Podcast and Best Documentary Podcast at the 2022 Australian Podcast Awards, adding to an already crowded awards shelf for its creators.
Tender is a podcast about what happens when women leave abusive relationships.
Co-creator Madison Griffiths based its first season on her own experience, as she felt there were few insights into what leaving an abusive relationship truly looked like.
The second, most recent, season chronicled the life of domestic violence awareness advocate and victim-survivor Roia Atmar.
Griffiths said the Creative Victoria funding was crucial to season two's success.
"It afforded us the space and resources to ensure that we had a considered, skilled and—importantly—paid cohort of brilliant folk to work alongside," she said.
"Roia Atmar, our brilliant lead storyteller, was able to remain supported throughout the production process, thanks to the delivery of the grant. We received the grant during the heart of the 2020 pandemic, which was particularly tough on artists and creative workers alike. It allowed us to take the large, important work we had set out to do, and to do it as well as we possibly could. Perhaps, most significantly, it instilled in us a sense of deep confidence."
Griffiths said the podcast's recent awards highlighted the importance of the issue of domestic violence.
"It was an incredibly exciting and honourable award to receive, and reiterated to us just how momentous the stories of victim-survivors are, in a world where gendered violence still remains a devastating crisis," she said.
Work on season three of Tender will kick off in 2023, featuring a new storyteller.
"Each season we endeavour to hone in on the lived experience of a person from a different demographic. The entire production team applies an intersectional approach to the work, which we believe to be necessary in order to intimately understand the nuances, and complexities, of violence," Griffiths said.
For anyone starting out in the podcasting field, Griffiths said it was important to trust your vision and think holistically.
"Most importantly, engage with your community. There are myriad talented, ambitious and imaginative podcast producers who are creating some of Australia's finest work. Nestle in, while figuring out just which pocket of the audio chasm you want to exist within."
Tender was funded through a VicArts grant in 2020. Find all Creative Victoria funding opportunities here.