Stephanie Lake Company is a multi-award winning contemporary dance company based in Melbourne. Known for its original choreographic style and striking visual aesthetic, the company has toured internationally, and is known for works including Manifesto, Colossus and Monsters.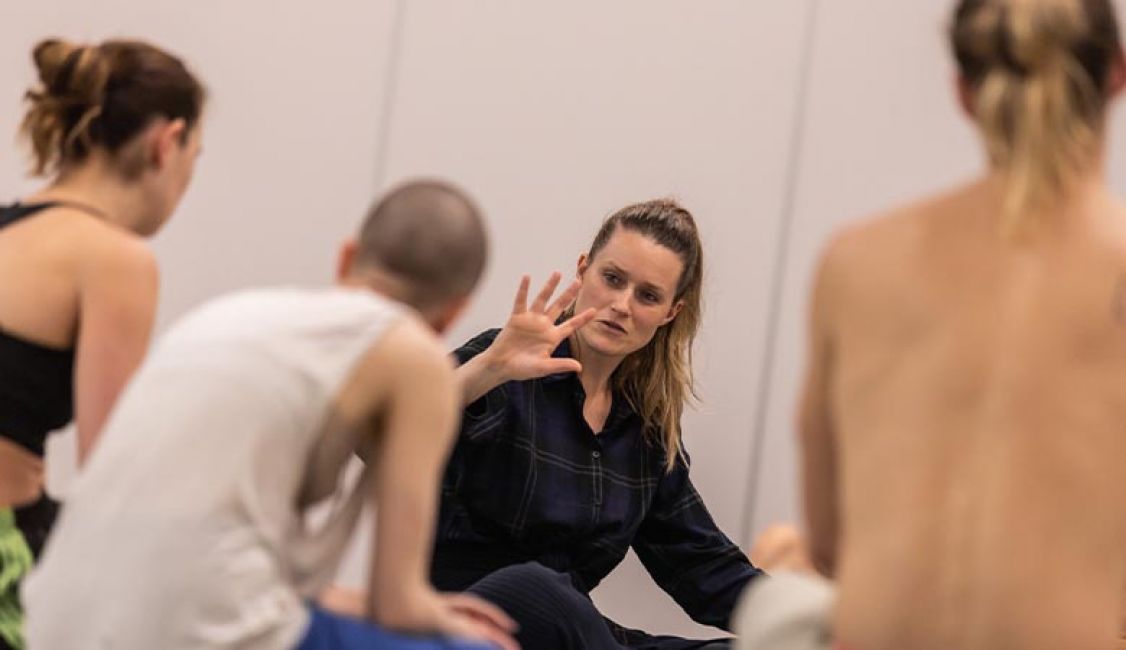 How has Stephanie Lake Company grown over time?
When the company started in 2014 it was just me with subsidised producing support from Insite Arts.
In 2022 we employed 56 people including dancers, musicians, rehearsal directors, designers, collaborators, technical and production personnel, teachers and staff and we have a full-time producer.
How has being part of Victoria's creative community helped your company?
I am a child of the Melbourne/Naarm arts community and a beneficiary of the incredible dance scene in this city. I came up through VCA to dance with Lucy Guerin Inc, Chunky Move and BalletLab for over 18 years.
Alongside my performing career I also choreographed my own works and was commissioned and mentored by those companies. In 2014, I established Stephanie Lake Company and am deeply inspired by the phenomenal dancers that work in this city. It truly is a hub for contemporary dance. Not only that, we create our work in a city surrounded by brilliant musicians, theatre makers, visual artists and filmmakers and have the support of a really broad, enthusiastic audience base.
Victoria has a multi-layered dance ecology - from highly experimental niche work to mainstage classical ballets and everything in between - and we are proud to be part of that rich tapestry.
What's the best thing about being a Victorian-based creative?
The arts community and the appreciative and adventurous audiences.
What has Creative Victoria funding enabled you to do?
Funding from Creative Victoria has been essential to my development as a choreographer. Those early grants supported works that ended up touring internationally and grew my audience. The early support was instrumental in my success. The funding meant I could make the shows, yes, but it was also validation to continue on this path.
The multi-year funding enables Stephanie Lake Company to grow, consolidate its infrastructure, dream big and have the financial security to say 'yes' to opportunities.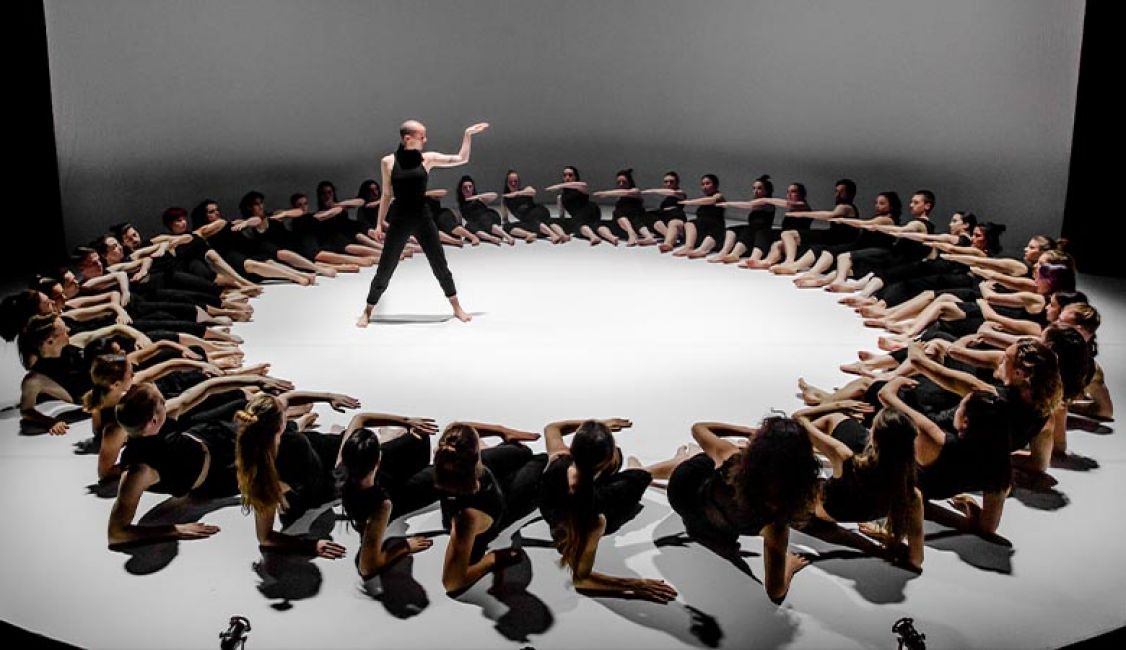 What's coming up for your company?
We have ten seasons happening all over Australia and the world in 2023 including Colossus touring to Montreal, Toronto, Geneva, and Buenos Aires, Manifesto in Sydney, Perth, Melbourne, Germany and USA and another regional project.
We will also start rehearsals for our next major work, launch a commissions program as well as hosting dancer secondments and a paid First Nations Placement.
2024 is even bigger.
Where do you hope to take the company in the future?
We will continue to create bold works of scale that are shared with big audiences here and around the world as well as smaller shows that can go into a range of venues.
Creation and collaboration is at the heart of what we do. We plan to offer even more employment to the brilliant dancers and collaborators that we work with and find more ways to support other local choreographers and community. We will create more mass participation events for the general public to take part in and offer classes and workshops. We will continue to collaborate with other companies here and internationally.
What advice would you give to an emerging dancer/choreographer?
Work hard and follow your instincts. See everything you can. Embrace every opportunity, big or small - you never know who's watching.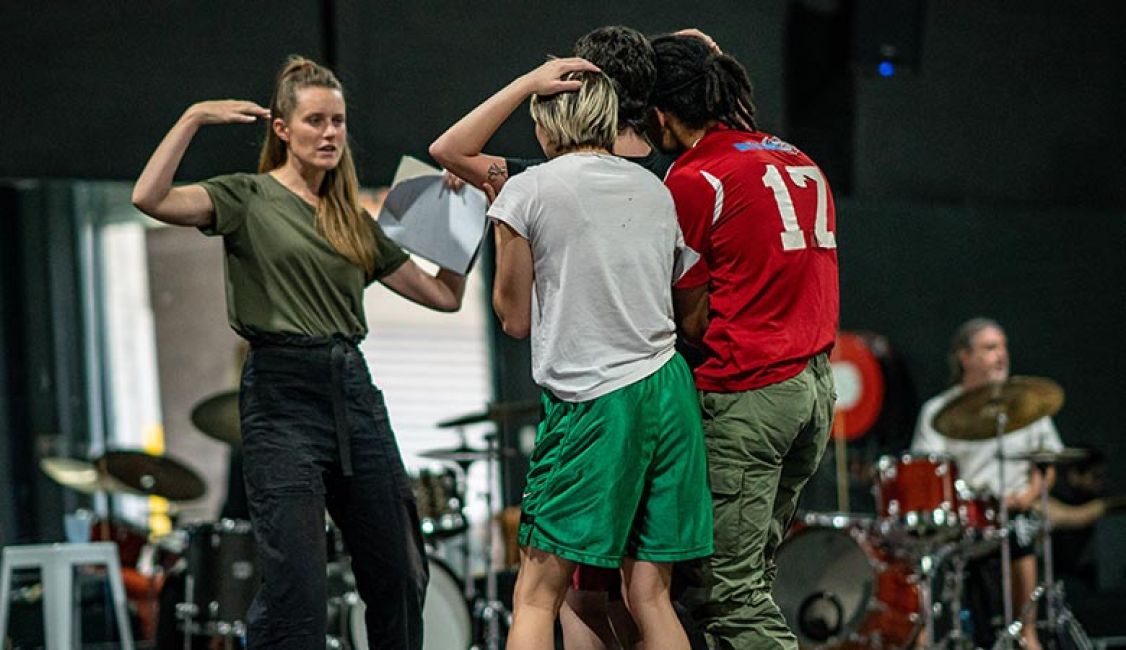 Supporting an independent dance company – step by step
Stephanie Lake started her dance career with Chunky Move, Lucy Guerin Inc and BalletLab. Her first works with the dance collective TRIKE were made for Melbourne Fringe.
In 2015 Stephanie Lake Company received its first Creative Victoria grant to support the development and rehearsal of a new work, Double Blind, and later that year was supported to perform a showcase at the 2015 Australian Performing Arts Market.
In 2018 the company received a VicArts grant to premiere Pile of Bones, and in 2020 was awarded two years of funding through the program providing financial stability to deliver the acclaimed works Colossus and Manifesto. In 2022 Stephanie Lake Company was successful in its application for four-year operational funding through the Creative Enterprises Program which will give them a stable base to grow their program and team between 2022-2025.