Lawyer-turned-comedian Sashi Perera is breaking into the world of stand-up comedy – with a little help from a program to support women and non-binary comedians.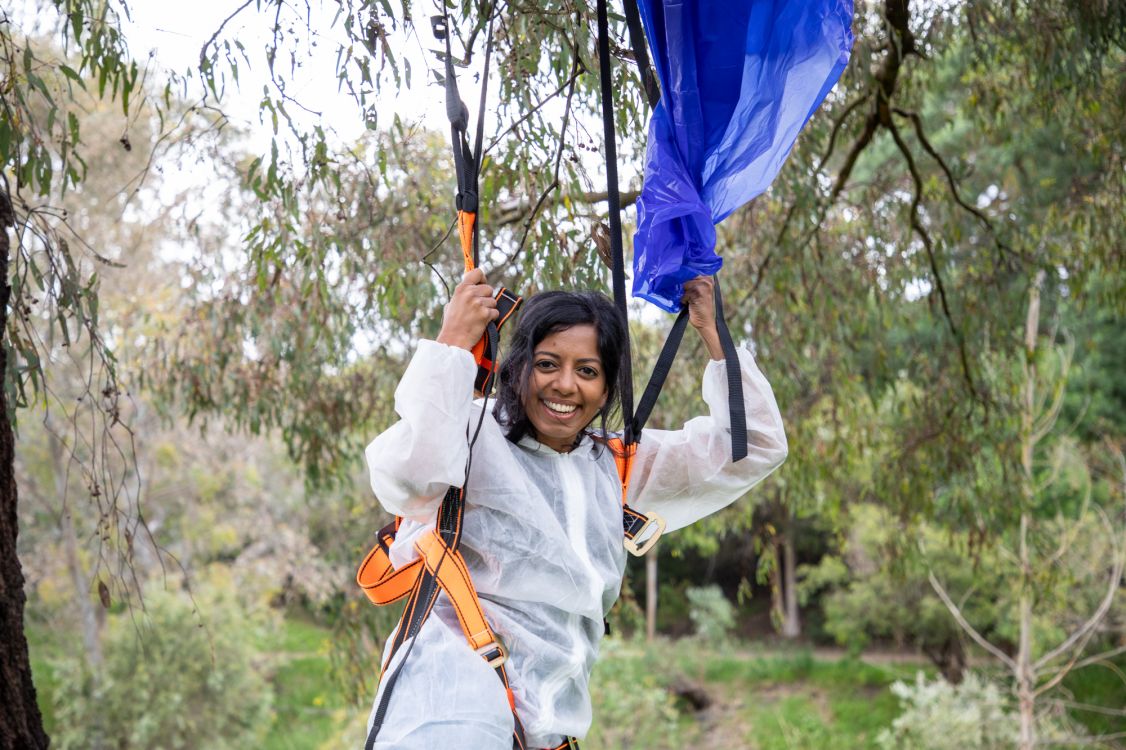 Breaking into the world of stand-up comedy can be challenging, and traditionally the path has been even tougher for women and non-binary performers. Enter the Stand Up! program.
Newcomer Sashi Perera is one of six comedians to be supported by the latest round of the program, a partnership between the Victorian Government and Melbourne International Comedy Festival, which provides grants and professional development to women and non-binary comedians, supporting them to take to the stage at the annual festival.
Perera says the grant has enabled her to stage her first Comedy Festival show, Endings.
"I thought it was spam, I'm so glad it wasn't! It gave me the confidence to really go for it with this show and invest in a director, a dramaturg and do some proper promo without worrying about whether I'll be able to cover my costs. I also learned the word 'dramaturg'," she says.
The program started in 2018 and honours the memory of comedian Eurydice Dixon.
"(The grant) keeps the memory of Eurydice Dixon alive and allows us recipients to follow in the footsteps of some amazingly talented and funny women."
Perera got her start in comedy through the Comedy Festival's Raw Comedy competition in 2018.
"It was my first time doing stand-up comedy. I got to Victoria's state final and I was hooked," she says.
"I didn't know if I'd be a good stand-up comic, only that I loved watching others do it. I've always loved storytelling so it felt like a natural progression to have a go on stage."
The former refugee lawyer got her 'big break' when comedian Anne Edmonds spotted her in a 2021 Melbourne International Comedy Festival show.
"(She) offered me a spot at one of her shows at Comedy Republic. I had to act like it was totally normal to be in a green room hanging out with a bunch of comedy legends. It was surreal and incredibly fun."
Perera says she's "equal parts excited and terrified" about staging her first show.
"It's stand-up comedy, a bit of electric guitar and a valiant attempt to squash everyone's fear of endings. No pressure!"