Sally Noonan was appointed Executive Director and Co-CEO of Melbourne Theatre Company in February, to work in partnership with Artistic Director and Co-CEO, Anne-Louise Sarks – a rare all-female executive management team in the world of theatre.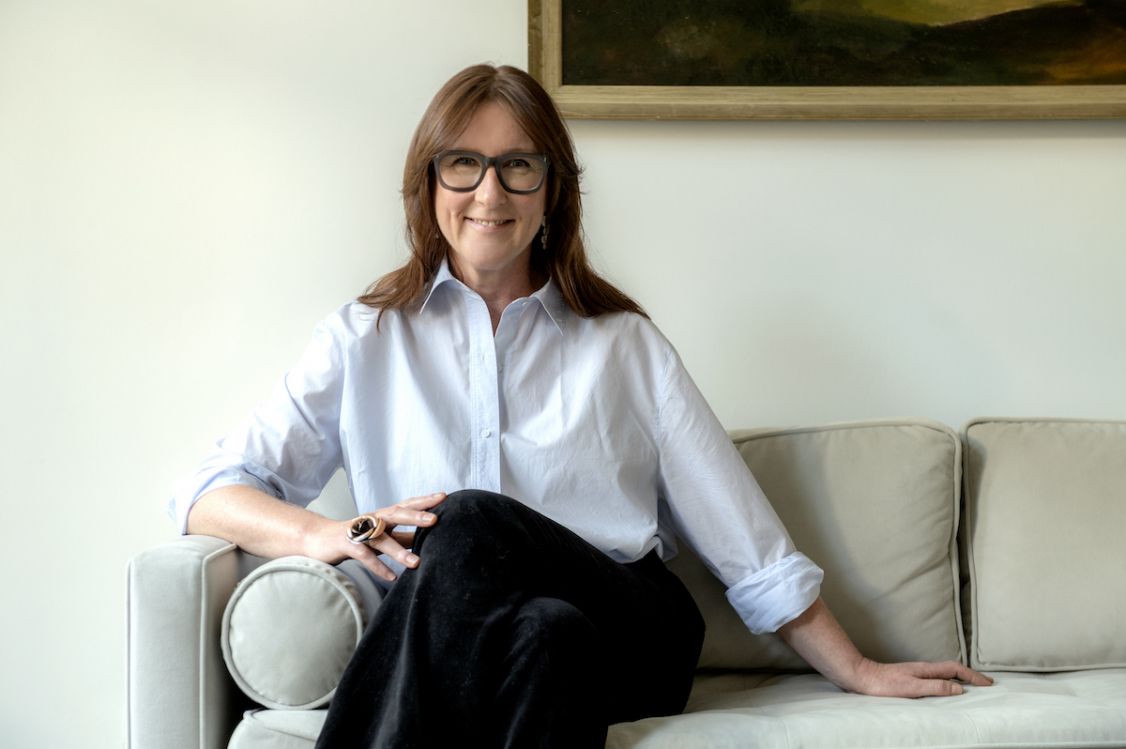 Tell us about your background and your creative practice.
I have a background originally in brand and corporate marketing and communications but I've been working in the cultural sector since 2002 when I decided that the corporate world probably wasn't for me in the long term. Since then, I've largely worked on the management side in producing theatre companies in Australia at Sydney Theatre Company, and in the UK for small but mighty companies the Almeida Theatre and the Donmar Warehouse. Over the years I have also had stints at the National Art School and I worked on the establishment of the new Walsh Bay Arts Precinct on Sydney Harbour.
How did you start out your career in theatre?
I left a job working as a Brand Manager for a beer company, Lion Nathan, without knowing what I wanted to do next. Fortunately, following a love words and ideas, probably, I landed in the arts at Sydney Theatre Company. It was at the time when the now Roslyn Packer Theatre was under construction. I took on responsibility for raising funds to fit out the new theatre and worked in a small team to develop the strategy and get it up and running. Then I ended up staying on as the Director of Development during the period when Cate Blanchett and Andrew Upton took over as Artistic Directors.
What do you see as your biggest challenge in your new role?
It's a challenging time for the performing arts industry as a whole as we grapple with changing audience behaviour and rising costs and continue to find our feet after the pandemic.
And what are the opportunities?
I think that audiences are hankering to be invited in to share stories that help us all make sense of this increasingly crazy world, so I think one of the main opportunities is to increase the contemporary relevance of the stories we tell, and to make the invitation a warm and attractive one.
What attracted you to the role?
It was a combination of things, really. It's an exciting time for Melbourne Theatre Company with Anne-Louise having taken the Artistic Director role. I had seen her work in London, and also liked a play she did with Sally Sara at Belvoir. Her appointment to Melbourne Theatre Company signalled to me a company that is interested in a fresh take. I had also ALWAYS wanted to try living in Melbourne.
Is an all-female leadership team rare in the theatre world?
Well, yes, it generally is rare. In Australia right now it's more usual for the subsidised performing arts companies to have a male Artistic Director and a female Exec Director. At the Donmar when I was there, we had female leadership in Josie Rourke and Kate Pakenham but they, I think, were the first female team to lead a London theatre when they were appointed in 2012. Perhaps it's changing. There's also the appointment of Jo Davies at Opera Australia which will give them a female leadership team.
Melbourne Theatre Company's Women in Theatre program started in 2013 in response to the underrepresentation of women in the industry, and actually we've just wrapped it because it seems progress has been made. We now need to focus our energy on providing significant opportunities for other people who are underrepresented in our sphere.
What do you love about Melbourne (and Victoria's) theatre scene?
I'm just really enjoying exploring and learning about the theatre ecology here at the moment. My very first experience at Melbourne Theatre Company after I joined was attending the Friday night Cybec Electric reading. The work was formally innovative, raw and quirky and the audience was full of vocal younger theatregoers bringing energy on a rainy Friday evening. It gave me a good sense of the dynamism of the wider theatre scene. I also enjoyed sitting on the floor of Town Hall recently with other Melburnians during Euphoria at Rising. That seemed like a perfect use of our civic space.
Which MTC productions are you most looking forward to seeing this year?
The Is God Is company have been buzzing through the building here recently. It's such a cool play in its approach, a Tarantino vibe with nods to the Greeks, and dual female protagonists. But I'm also a sucker for Caryl Churchill so I can't wait to see what Anne-Louise does with Escaped Alone/What If If Only.
What advice would you give to someone starting out in your field?
I think just be open and curious and listen to your instinct. Try to always act with integrity. That it's completely reasonable to not know the answer sometimes. It's also useful to find people whose work style you admire, try to analyse why their approach resonates with you and what it would look like for you to aim for some of those elements or traits in your role or your area. Always try to have some work role models, I guess.
In three words, describe Victoria's creative community.
Oh gosh, I don't feel qualified right now but I'm so enjoying meeting members of the creative community here and beginning to learn how it works. I'm already sensing a generosity, so there's one key word.
Read more creative profiles