Victoria's thriving screen industry generates thousands of jobs, both on camera and behind the scenes. To keep the cameras rolling it takes a small army of suppliers – everything from catering and transport to animal handling and visual effects – which supports local businesses and creates jobs.
Port Melbourne Paint & Wallpaper is one of those businesses, and owner Richard Downey has been supplying to the local screen industry for 25 years.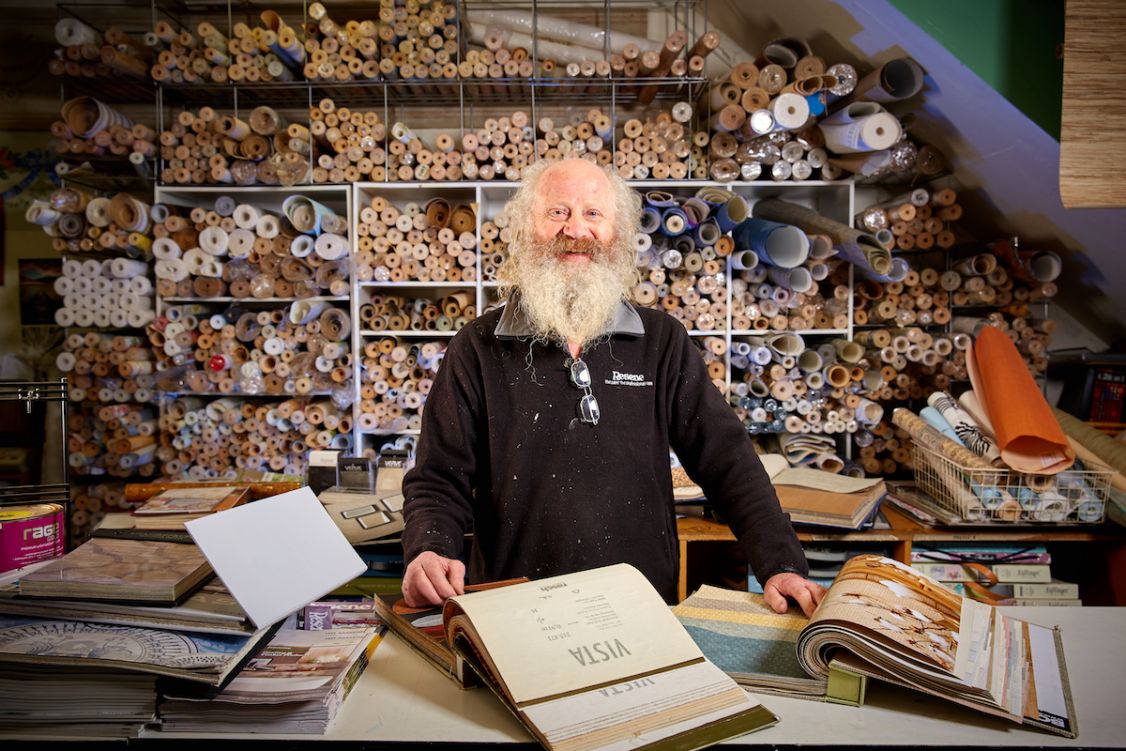 Tell us about your business.
Port Melbourne Paint & Wallpaper celebrated 30 years of being in business in March 2023. My wife Maggie and I started the business in 1993 and it is still in operation to this day. My wife has since retired and I run the business along with one other colleague and a bookkeeper.
How did you get involved in the screen industry?
We started supplying to the film/TV industry around 1998. We made the connection through a scenic artist named Peter Campbell who worked for Channel 9 at the time. We also built a close relationship with Karl and Grant Slotboom at Illusions Studios around the same time.
One of the first productions I can recall suppling for was Hey Hey it's Saturday and one of the first big productions was The Pacific, which we supplied product for around 15 years ago. We still currently supply to any TV series or movie that comes to Melbourne.
---
Subscribe for more creative industry updates
---
How have you remained a 'go to' for the screen industry?
By ensuring that those within the industry are dealing with familiar faces on a constant basis, we have created a great relationship. In doing this, the industry has confidence that we are on the same page. They know we are reliable and make things happen as soon as possible. They keep coming back to us as we are familiar faces who know how the industry works and the urgency within the industry.
We always strive to have quick turnarounds and we stock quite a lot of specialty products, specifically for them. The majority of people within the industry have my personal phone number so they can contact me if they ever need product or advice out of hours.
What's the best thing about working with the screen industry?
One of the highlights of working alongside the film/TV industry is the people. Even though they are often under a lot of pressure, they are always friendly and super pleasant to deal with. I have learned that within the film/TV industry there are a lot of extremely talented people.
I often get invited down to the studios to have a look at the sets they have been working on and I am always blown away. For instance, seeing a lump of foam having been transformed into a magnificent cave, it's just extraordinary.
It would be hard to single out specific people and productions as they have all been exceptional to deal with and very loyal.
With the advent of digital technology in screen, do you ever worry you won't be needed anymore?
I think with digital effects and technology moving forward so quickly it will have an impact, however there are many things that will still require the personal flair of a human being. I believe that no matter how good the technology, that there will still be a need for a talented person to work alongside it.