Isobel Morphy-Walsh is a proud Nirim Baluk Woman from the Taun Wurrung (Taungurung) people. An artist, curator and storyteller, Isobel is one of more than 300 First Nations artists participating in this year's YIRRAMBOI festival.
Tell us a bit about yourself and your creative practice.
My name is Isobel Paipadjerook Morphy-Walsh. I'm a proud Nirim Baluk woman from the Taungurung. My creative practice is wide ranging. I come from a family of storytellers, activists, educators and artists. I began my creative practice as part of my ceremony obligations. That's where I began to sing - so my mob could dance. That's where I began to weave - to create adornments and garb for ceremony. My practices have grown from there.
With my visual arts practice, I primarily focus on weaving, fibre and print making. I weave with traditional materials (grasses and barks) and contemporary (wires and rubbish). I create fibres such as paper. I paint and draw. I lino print primarily onto fabric.
With my performing arts practice, I tell stories, ornate poems and sing primarily in my Taungurung language.
How would you describe Gunga-na Dhum-nganjinu (The Stories We Hold Tightly)?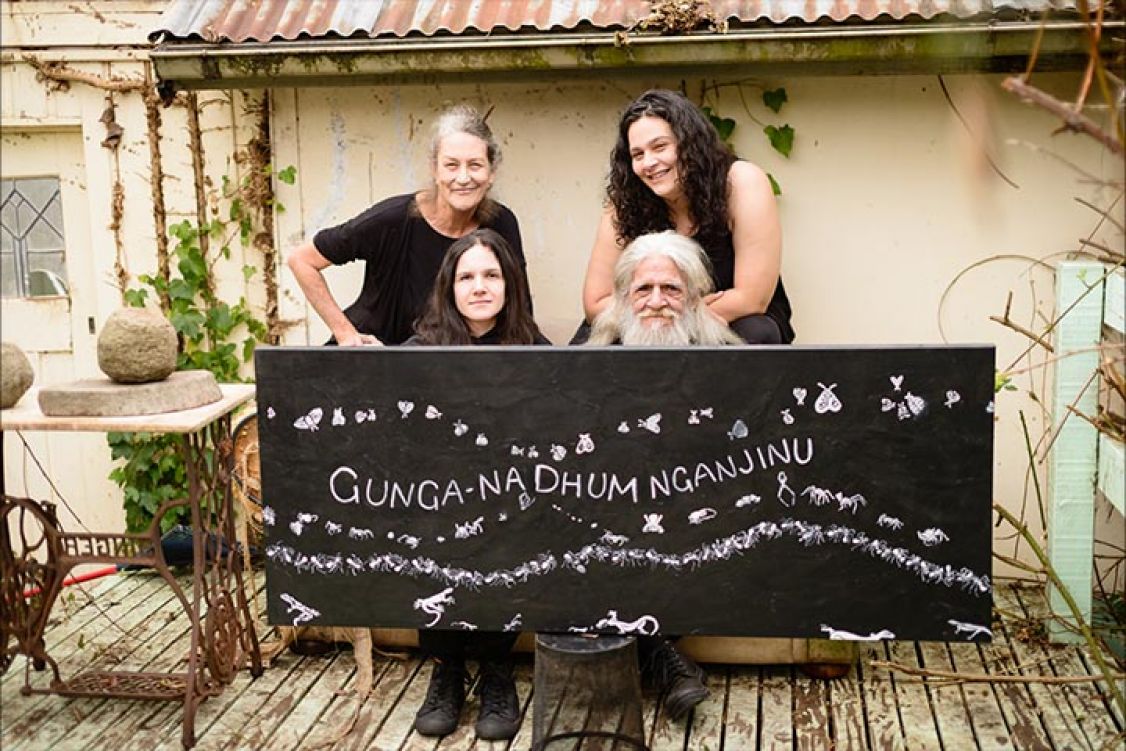 There are two distinct but related parts of Gunga-na Dhum Nganjinu (The Stories We Hold Tightly).
The first is the stage show devised and performed by all four members of my immediate family. Come along and hear how the platypus creation mythology relates to the Spent Convictions Act (my father Uncle Larry Walsh). See the new beginnings of new Taungurung weaving harvest dances (my sister, Hannah Morphy-Walsh). Hear the sounds of Taungurung Country through song (myself). Talk about the origins of practice, homage and respect (my mum Vic Morphy). You can expect an hour of stories, song and dance woven together and wrapped in our worldview.
The second part of the experience is the accompanying gallery show of the same name, also at fortyfivedownstairs. The gallery show has a small room with family and kin on display (my Aunty Bernadette Franklin, sister Hannah Morphy-Walsh and mum Vic Morphy), and the large room has my response to both the stage show and to my father's creation stories.
The exhibition incorporates paper that I've made using leftover paper that comes from my Traditional Owner Corporation and elements of country infused. You can also see my lino printing on both fabric and on paper. Finally, I'm proudest of my installation weaving wall depicting Kooboora (Koala) creation and my kangaroo skins!
Your family has worked with you to create this performance and show – tell us more about their role and involvement.
The stage show is an amalgam of my immediate family's work. All parts of the show were devised and driven by my immediate family. In the gallery show, the long room is my work, and the entry work is kin and family. We have also had immeasurable support from Douglas and Mackay Productions.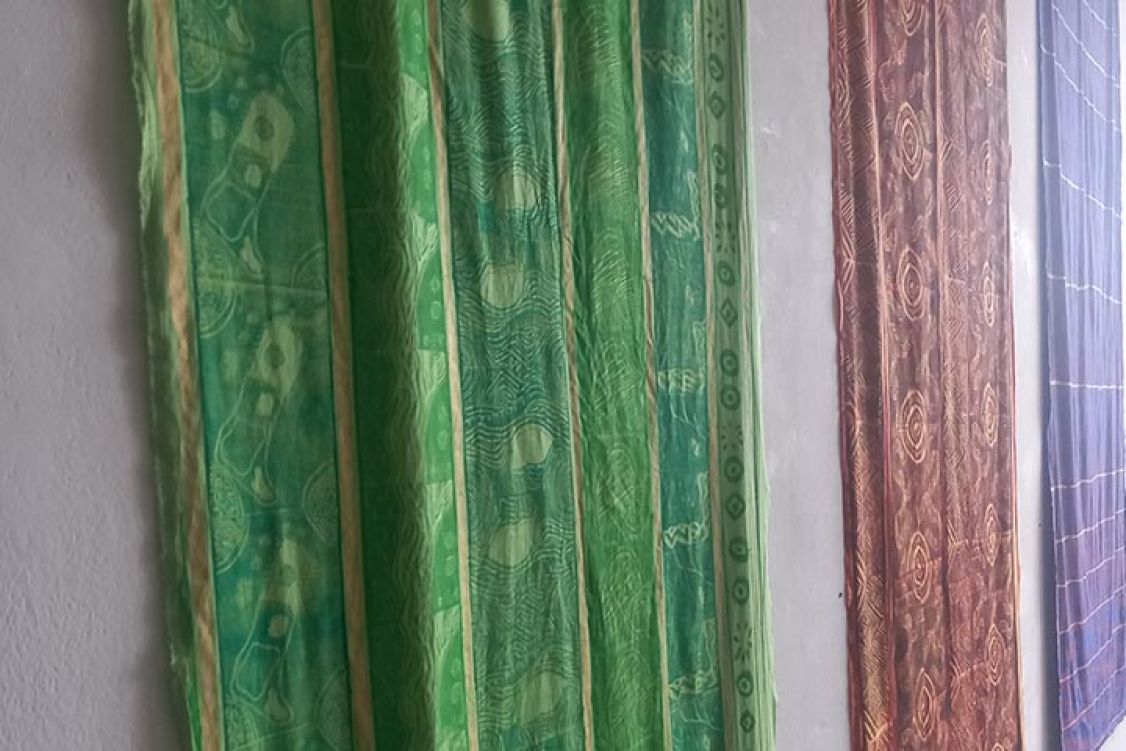 Where did the inspiration come from?
The old ones left a lot of knowledge encoded in our stories and languages. My inspiration for my first shows, both gallery and theatre, was to honour who I am and where I've come from. For me this meant honouring my country, my family, my people and our stories and songs.
The gallery show is inspired by the creation stories I grew up hearing, and the stage show is inspired by the stories we hold tightly - both those handed down to us by the ancestors and those that we created ourselves!
Will the work be shown/performed anywhere else after YIRRAMBOI?
We would love to show this work post-YIRRAMBOI. Indeed, we are looking into options now about the future. We are really interested in touring, and we are also really interested in doing a special gig for our mob on country.
On the gallery show, several of the works have been bought by institutions and collections. So, they won't show together again but they will continue to be shown and live on.
What are you working on next?
There's a few different projects set up to go on with in the future. I can't say too much too early but moving forward, the creation of more art, the writing, speaking and holding of stories, and maybe a life beyond YIRRAMBOI for Gunga-na Dhum-nganjinu.
In three words, describe Victoria's creative community.
Diverse, dynamic, vital.
---
Gunga-na Dhum-nganjinu (The Stories We Hold Tightly) is on at fortyfivedownstairs in Melbourne as part of YIRRAMBOI festival, until 27 May. For information and tickets visit yirramboi.com.au