From exhibitions to fashion, performances, talks, circus and an invitation to hit the dancefloor at a special art party, Creative October's jam-packed line-up includes a wealth of opportunities to celebrate First Peoples culture and creativity. Here are some highlights: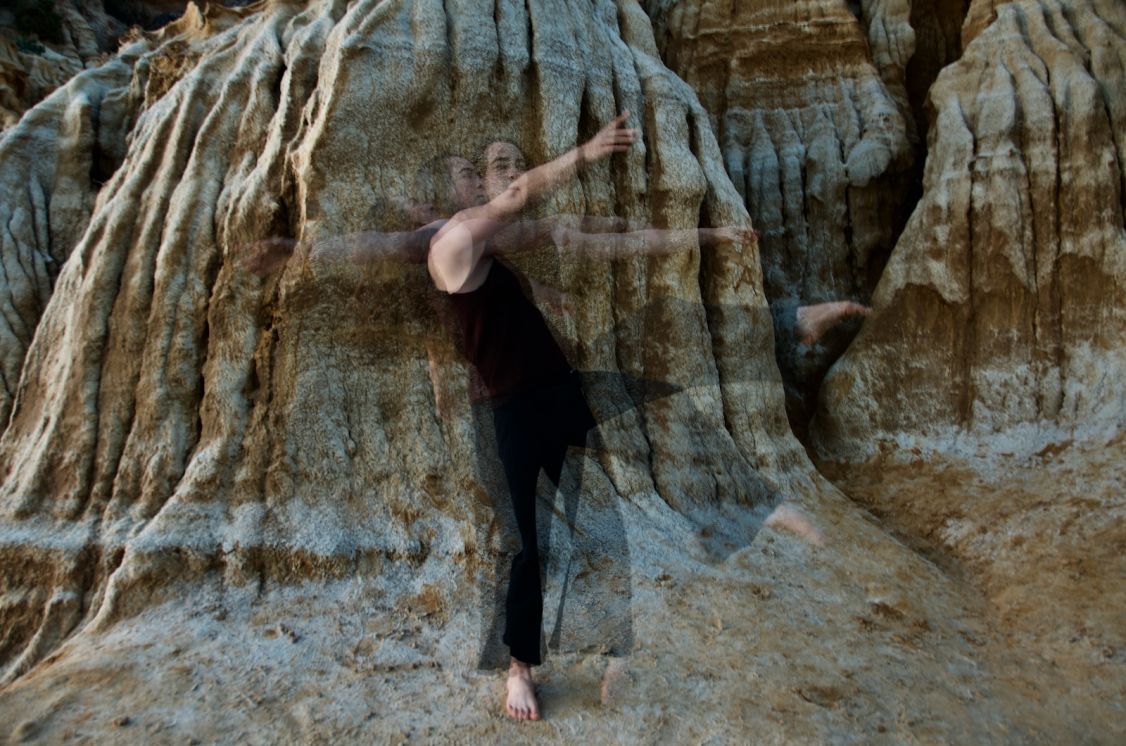 ---
Now & Forever concert, Shepparton – 6 October 2023
Shepp locals and visitors are in for a treat with Now & Forever - an artist and First Peoples led concert with a mammoth line-up, including incredible First Peoples artists A.B. Original, Baker Boy, Barkaa, Emma Donovan and Mo'Ju, as well as well as Hilltop Hoods, Jimmy Barnes and Paul Kelly.
---
The Wheeler Centre's Spring Fling, Melbourne – now until 14 October 2023
Featuring 24 events, this year's Spring Fling offers something for readers, writers and music lovers to enjoy. Be sure to catch First Peoples authors and icons Melissa Lucashenko and Jane Harrison as they discuss their new novels at events on 6 and 9 October.
---
Port Fairy Spring Music Festival, Port Fairy – 13 to 15 October
See Amos Roach perform on the didgeridoo alongside Johanna Selleck on the flute, Molly Collier-O'Boyle on the viola and Jacinta Dennett on the harp in their ensemble inspired by Country, birdsong, and Australian soundscapes, Connection, at the Port Fairy Spring Music Festival on 14 October.
---
Deadly Fringe, Melbourne – now until 22 October 2023
A fixture on the Fringe program since 2017, Deadly Fringe showcases and champions works by First Peoples artists. This year there are nine shows on offer, including storytelling, a circus act and a queer art-party celebrating First Peoples dancefloor culture.
---
More Than a Tarrang (tree): Memory, Material and Cultural Agency at Melbourne Museum, Melbourne – now until 5 November 2023
---
The Soils Project at TarraWarra, Healesville – now until 12 November 2023
Featuring First Peoples artists including Uncle Dave Wandin and Brooke Wandin, The Soils Project exhibition explores the complex connection between environmental change and colonisation.
---
Melbourne International Jazz Festival, Melbourne – 20 to 29 October
As part of Melbourne International Jazz Festival, Federation Square will play host to a series of free performances on 20 and 21 October by international and local artists – including Bumpy, who is this year's Melbourne International Jazz Festival First Nations Resident Artist.
---
Melbourne Fashion Week, Melbourne – 23 to 29 October
If fashion is more your cup of tea, enjoy one at high tea with First Peoples fashion brand Ngali, or catch the ganbu marra runway show celebrating emerging First Peoples fashion designers, both on 24 October.