The 2023/24 Victorian Budget includes a range of initiatives backing the state's creative industries, with a strong focus on the recovery and strengthening of Victoria's live music industry, high-growth areas of the screen industry, including digital games, and a diverse range of small and large creative attractions across the state.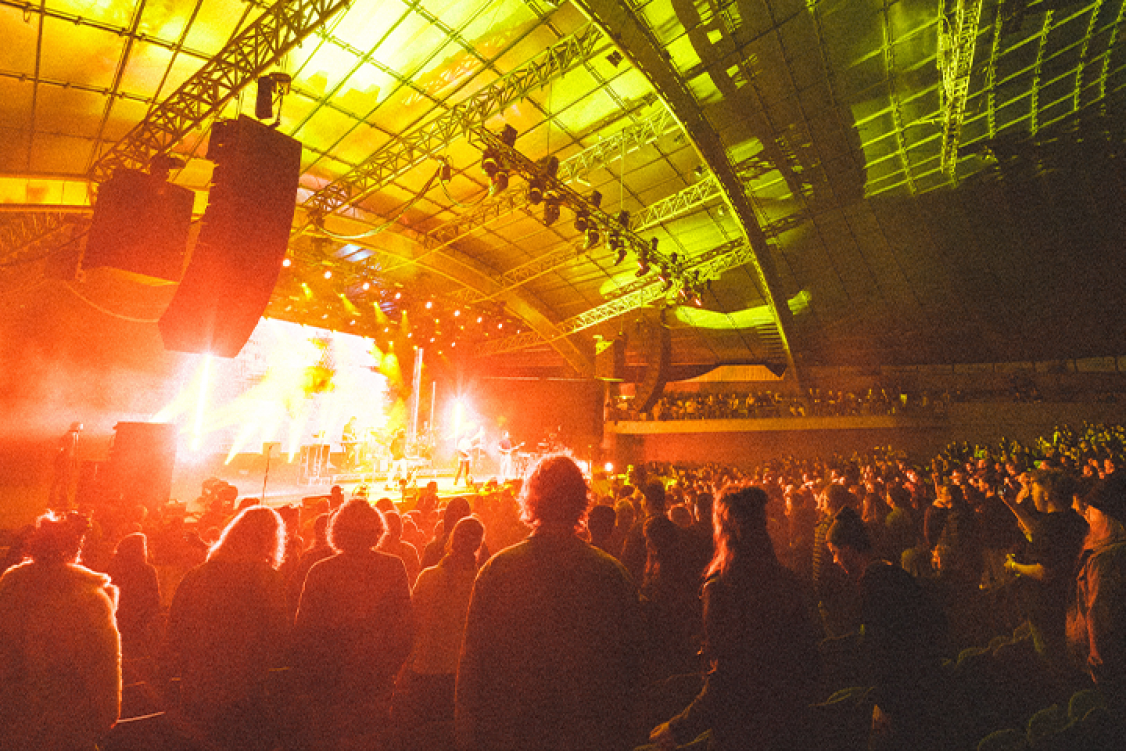 $35.4 million supports an extensive Victorian Music and Community Broadcasting package to pump up the volume of Victoria's renowned music industry. This package includes:
$20 million over 2 years for Always Live – the event which brought Billy Joel to the MCG, the Foo Fighters to Geelong and Nick Cave to Hanging Rock– firmly putting music on the state's major events calendar.
$7.5 million over 4 years for the new Live Music Performers Fund. Through this initiative the Victorian Government will back up to 10,000 contemporary live music gigs across Victoria with a focus on local artists and local venues. 25% of supported gigs will be staged in regional Victoria.
$2.5 million over 4 years for the new Live Music Major Events Fund, which will support live music festivals and events across Victoria.
$2 million over 4 years for Support Act which provides vital mental health, wellbeing and crisis support services to Victoria's music industry workforce, many of whom are gig workers.
$2 million over 2 years to give talented students access to mentoring opportunities with professional songwriters and musicians.
The package also supports 7 community TV and radio stations across the state, Richmond's iconic Bakehouse Studios, new planning controls to safeguard live music venues, and the establishment of a new Music Industry Advisory Council.
Further strengthening the future of Victoria's music industry, an additional $2.042 million will support the continued work of the Victorian Music Development Office and the Music Market.
Beyond the music sector, $21.712 million will back the Creative Industries portfolio agencies – Victoria's iconic state-owned creative and cultural institutions – to deliver their creative programs and experiences in 2023/24, and to develop a roadmap for the future.
$10 million will go towards a pilot digital games and visual effects rebate in 2023/24 to attract more digital games and visual effects business to Victoria, strengthening Victoria's position as a global screen industry hub.
$405,000 will boost creative offerings across regional and outer-metropolitan areas, including Castlemaine State Festival, Dandenong Ranges cultural centre Burrinja, Maldon Vintage Machinery and Museum, Yarra Valley Arts, and McClelland Sculpture Park and Gallery in Langwarrin.
Through the Regional Development portfolio, the Budget also includes $21 million for the expansion of Bendigo Art Gallery, one of Australia's leading galleries and a major tourism attraction for the region.
Initiatives in other portfolios that will benefit the creative industries include $23 million to expand Victoria's Major Events Fund, $4 million for Ethical Clothing Australia, support for Bendigo Queer Arts Festival, and funding for multicultural and multifaith festivals and events.
Now that the Budget has been announced, program guidelines and application details will be finalised for relevant initiatives with further announcements to come. To stay informed, subscribe to Creative Victoria's eNews and follow us on social media.