As far as new leases on life go, they don't get much better than the Castlemaine Goods Shed.
Built to store rail freight in the 1860s, periods of disuse meant the future of the heritage-listed red brick building was in doubt.
That was until the Castlemaine community came to the rescue calling for a permanent creative hub to be developed.
Soon, thanks to $6 million in support from the Victorian Government, this dream will be realised.
Stage Two of the Castlemaine Goods Shed Redevelopment will expand on the office and working spaces delivered in 2020 as part of Stage One, and continue the building's transformation.
The building will be fitted with flexible performance and multi-arts spaces, equipped with a range of technology and capable of housing hundreds of audience members.
The redevelopment will support year-round use of the facility.
Stage Two will provide a much-needed space for local artists and make Castlemaine an even more popular destination for visitors keen to enjoy creative and cultural events and explore the local region.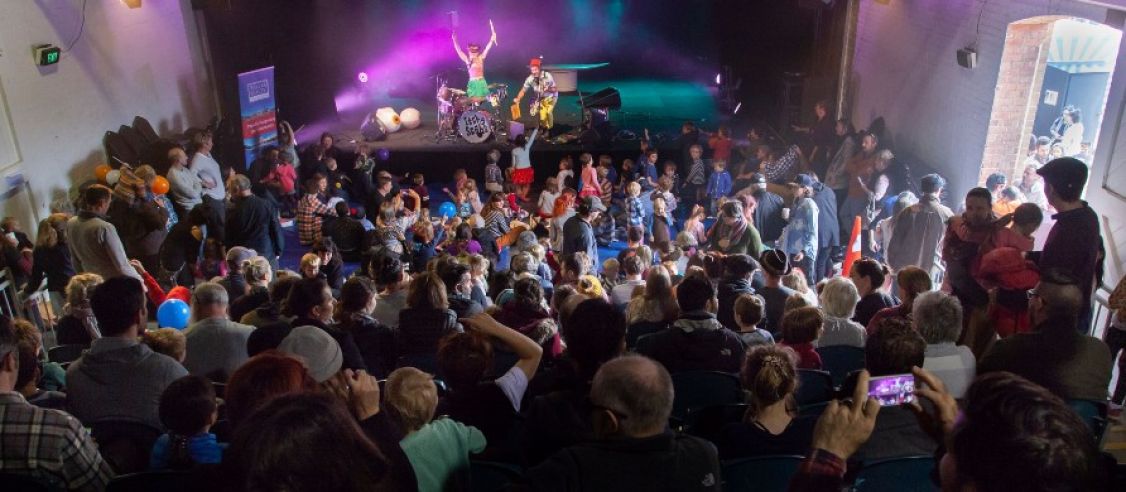 A permanent home for the arts
Krista Horbatiuk, General Manager for the biennial Castlemaine State Festival, is excited to see planning for Stage Two underway.
The Castlemaine State Festival has run since 1976 and is Australia's longest running regional arts festival. Based in the Castlemaine Goods Shed, the Festival team are the driving force behind the redevelopment and excited for what it will mean for the arts community across Central Victoria.
"We've had three festivals now, in 2017, 2019 and 2021, where we've fitted out the Goods Shed," she explained.
"We've turned it into two 300-seat theatres, we've housed large exhibitions alongside performances, all with temporary infrastructure.
"The difficulty with those sorts of things was bringing in all the infrastructure at great cost and labour," she added.
Krista is confident the redevelopment will help the venue realise its full potential.
"Once we have Stage Two, the Goods Shed will become our vibrant headquarters," she said.
"It'll be somewhere the town associates with coming to buy tickets and get information.
"It's where our artists and volunteers will come, so we're creating that hub of creative activity," added Krista.
A regional gem
For Krista, location is one key factor that sets the Goods Shed apart from other creative hubs.
"Castlemaine is a regional town that's still quite small, and yet we have a lot of arts activity.
"The Goods Shed is right next to the train station. So, people can hop on the train from places like Melbourne or Bendigo, see a show, explore the town and then head home," she added.
"It's a unique opportunity for people to get away and enjoy the arts."
The Castlemaine State Festival will return in 2023 and Stage Two of the Castlemaine Goods Shed will be completed in 2024.