ACMI's new, free summer exhibition How I See It: Blak Art and Film presents bold, evocative screen works created by eight prominent First Peoples artists and filmmakers.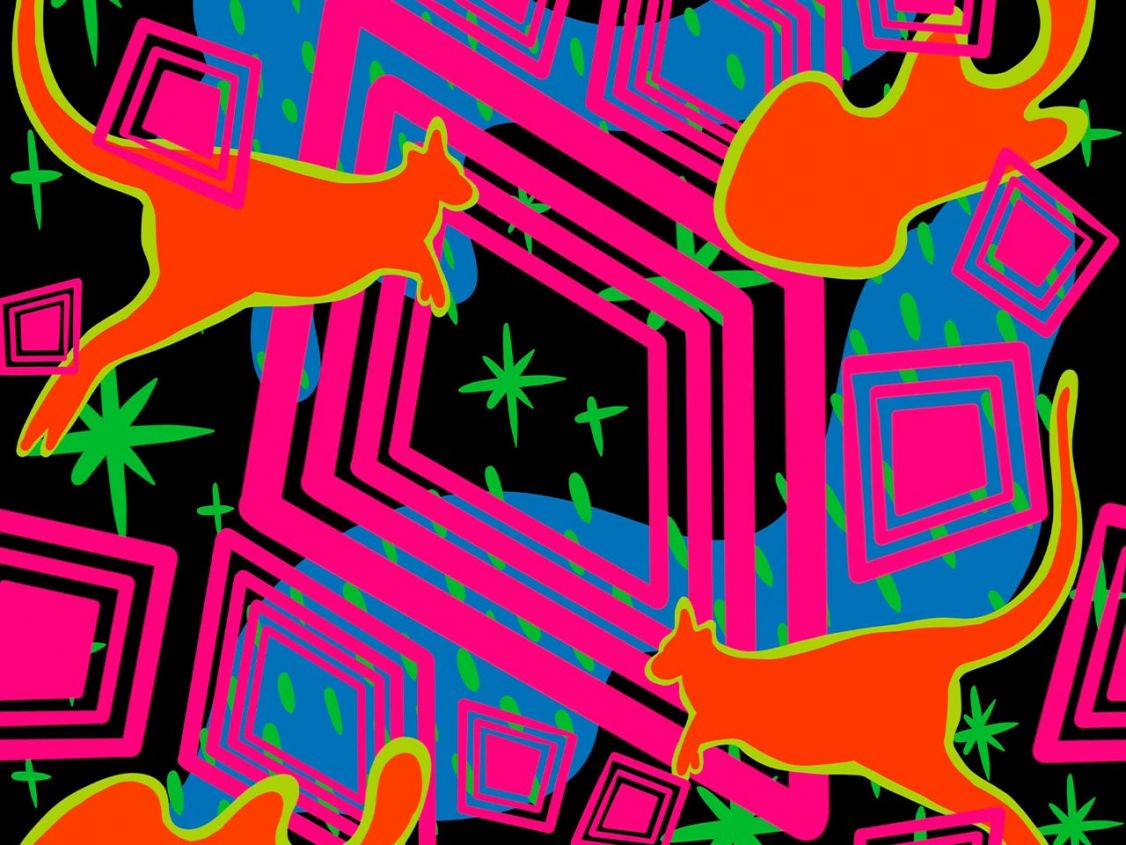 Curated by ACMI Curator Kate ten Buuren (Taungurung), How I See It: Blak Art and Film amplifies the artists' perspectives on how First Peoples have been historically represented on our screens as they also imagine alternate realities and futures.
The exhibition includes new commissions and important works by creative trailblazers spanning video artworks, digital games, documentary, installation works and photography.
How I See It: Blak Art and Film premieres five new commissions by Amrita Hepi (Bundjulung and Ngāpuhi), Jazz Money (Wiradjuri), Joel Sherwood Spring (Wiradjuri), Jarra Karalinar Steel (Boon Wurrung, Wemba Wemba and Trawlwoolway) and Peter Waples-Crowe (Ngarigo).
There are also works by acclaimed artists Destiny Deacon (KuKu and Erub/Mer), Steven Rhall (Taungurung), and the late Essie Coffey OAM (Murawari). Essie was the first Aboriginal woman to direct a documentary with her award-winning feature length film, My Survival as an Aboriginal (1978) which is part of the exhibition.
Exploring themes such as identity, language and knowledge systems through the use of diverse materials, this exhibition elevates and celebrates the perspectives and talent of First Peoples creatives and offers audiences the opportunity to learn, reflect and question what we see on our screens.
The Victorian Government is a proud supporter of ACMI all year round to present its programs and exhibitions. How I See It: Blak Art and Film has been made possible with the generous support of Melbourne-based screen technology company Blackmagic Design.
Amrita Hepi's artwork Scripture for a smoke screen: Episode 1 – dolphin house is supported by ACMI's Commissioning Partner, the Samstag Museum of Art at the University of South Australia.
How I See It: Blak Art and Film opens Friday 16 December 2022 and runs to Sunday 19 February 2023. The exhibition includes a program of free artist and curatorial talks, as well as a dance workshop with Amrita Hepi, a free film program and more.