With the year coming to a close, the team at Creative Victoria wish you a happy and safe and creative holiday season.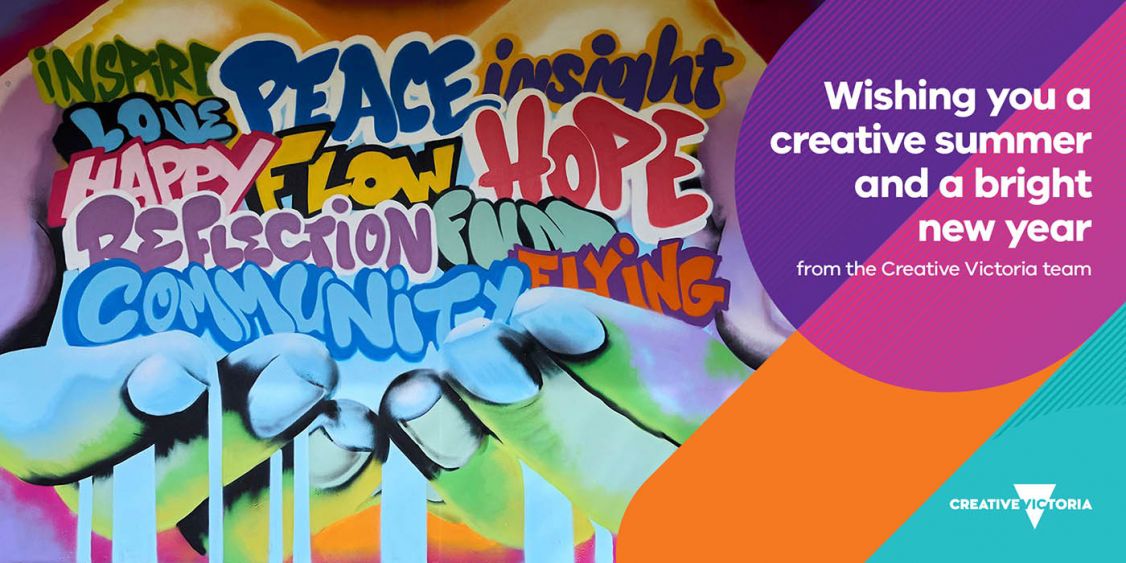 The Creative Victoria office remains open throughout the holiday period, closing only on public holidays so you can contact us by phone or email or stay tuned to our social media channels for the latest news from us and from across the creative sector.
Our 2022 eCard above reflects on a significant Creative Victoria milestone.
This year marks the 40th anniversary of our longest running grants program, now known as Creative Learning Partnerships.
Since 1982 our creative education programs have been supporting Victorian artists and creative companies to bring their creativity to the classroom, working in partnership with students and teachers on a creative project linked to the curriculum.
Over the past four decades we have supported more than 1,500 Victorian creative practitioners to work at 1,200 Victorian schools benefiting more than 70,000 Victorian students.
In 2021, the Creative Learning Partnerships program supported Seymour Flexible Learning Centre to undertake a project in partnership with Victorian street art and mural design company 90 Degrees Art.
Where the River Runs was a whole-school project that that mentored students on the role public art plays in placemaking. The project culminated in a series of street art projects in inner city Melbourne and across the school campus, including the vibrant mural featured on this year's card.