As work continues to transform Geelong Arts Centre into Australia's largest regional arts centre, the project is continuing to support regional jobs growth, with North Geelong glass manufacturer Viridian Glass producing 220 panes of architectural glass for the $140 million, Victorian Government-funded Little Malop Street Redevelopment.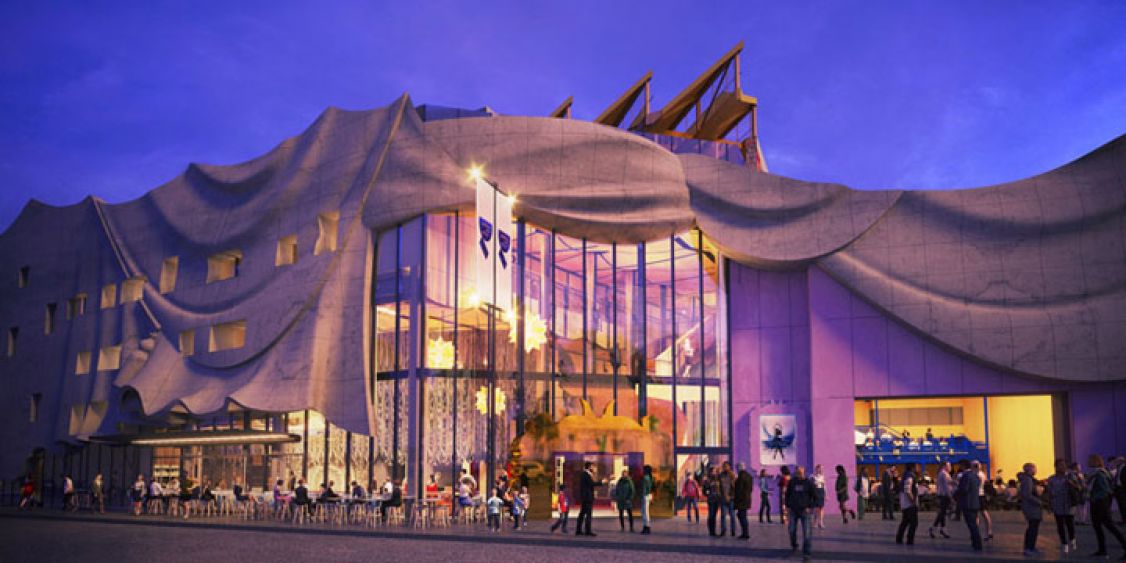 The glass manufacturer is equipped with the world's most advanced architectural glass processing equipment and is playing a vital role in the landmark project that is set to transform Geelong's cultural and creative heart.
At its purpose-built facility, the company is processing, toughening, ceramically printing, double glazing and laminating the glass panes for the Little Malop Street redevelopment.
Viridian's high-performance architectural glass will help the redeveloped Little Malop Street facility capture more natural light without emitting radiant heat – maximising daylight and energy efficiency.
Once complete, Geelong Arts Centre's Little Malop Street facility will house two new theatres, an outdoor atrium, more dining options, and new back-of-house and administration facilities.
The Little Malop Street redevelopment is the largest of Geelong Arts Centre's transformations, following the $38.5 million Ryrie Street redevelopment, completed in 2019. When complete, Geelong will be home to the largest regional performing arts centre in the country.
Supplying the architectural glass for the Geelong Arts Centre project represents an exciting new chapter for the manufacturer and its staff of 75 at the North Geelong facility.
After years of manufacturing automotive glass, Viridian's North Geelong factory has transitioned into Australia's largest purpose-built architectural glass processing facility over the past decade and is one of many local suppliers working to bring the Little Malop Street redevelopment to life.
Geelong Arts Centre's Little Malop Street redevelopment is being delivered through a partnership between the Geelong Arts Centre, Creative Victoria, Development Victoria and Lendlease.