In its 40-year history, Creative Learning Partnerships (formerly Artists in Schools), has seen more than 1500 creatives work at 1200 schools, inspiring more than 70,000 students.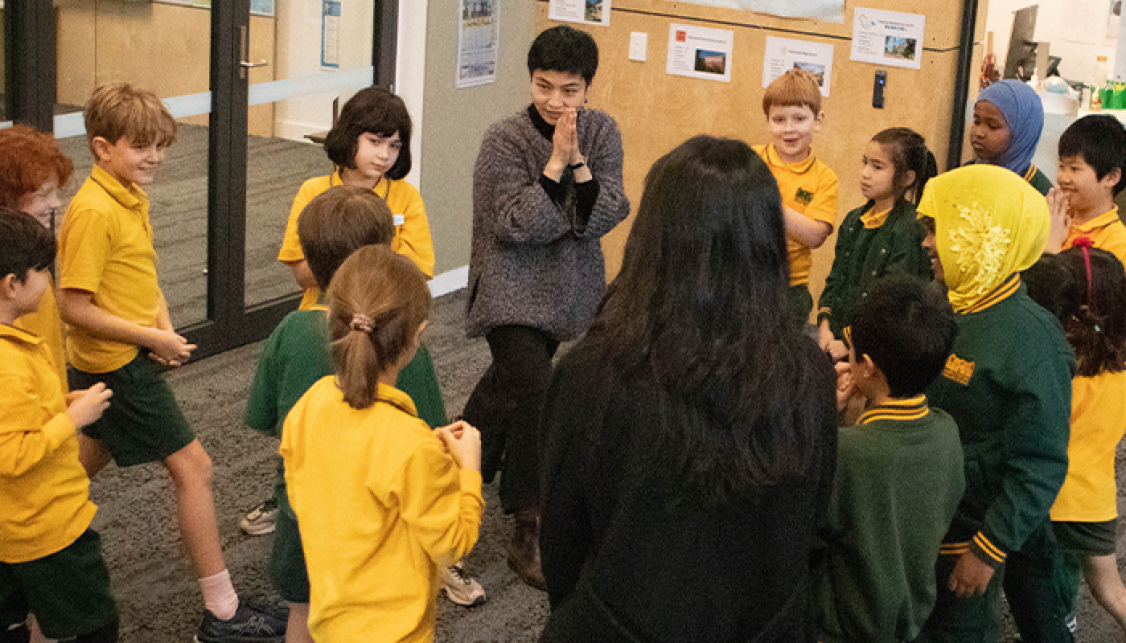 The roster of resident artists has included singer Kutcha Edwards, author Bruce Pascoe, acclaimed children's illustrator and co-creator of the blockbuster Treehouse books, Terry Denton, and actor Daniela Farinacci.
For acclaimed children's author Hazel Edwards OAM – famous for her classic Australian picture book There's a Hippopotamus On My Roof Eating Cake books – her residency at Blackburn Lakes Primary School was the beginning of a valuable creative partnership.
Edwards, who has published more than 220 books, worked with the school's students on a literary project in the 1980s – a mystery set at nearby Blackburn Lake. The principal at the time, and the project's champion, was Aileen Hall.
The partnership was so successful that the pair teamed up again in 1993, when Aileen was Principal at Glendal Primary School.
"One of the strengths of the Victorian education system is that teachers foster creativity, problem solving and innovation," Aileen said.
"Whilst teachers create excellent artistic, creative and expressive programs for their students – the input of real artists helps them reach a whole new level through the acquisition of new skills and knowledge."
The creative partnership forged by Aileen and Hazel has been passed on to the next generation.
Stanley Wang, Principal of Abbotsford Primary School (a participating school in the 2022 Creative Learning Partnerships program) is a former student of Aileen's at Glendal Primary School.
In a beautiful moment of serendipity, the pair were reunited earlier this year at a 40th anniversary celebration of the Creative Learning Partnerships program.
Aileen and Hazel visited Abbotsford Primary School to see their resident artist - director and producer Ching Ching Ho – in action working with students on a creative bilingual project in Mandarin and English.