More Victorians will be able to enjoy the wonderful collections of museums, galleries and cultural organisations across regional and interface shires of Victoria, with a new $4 million funding boost under the Regional Collections Access Program (RCAP).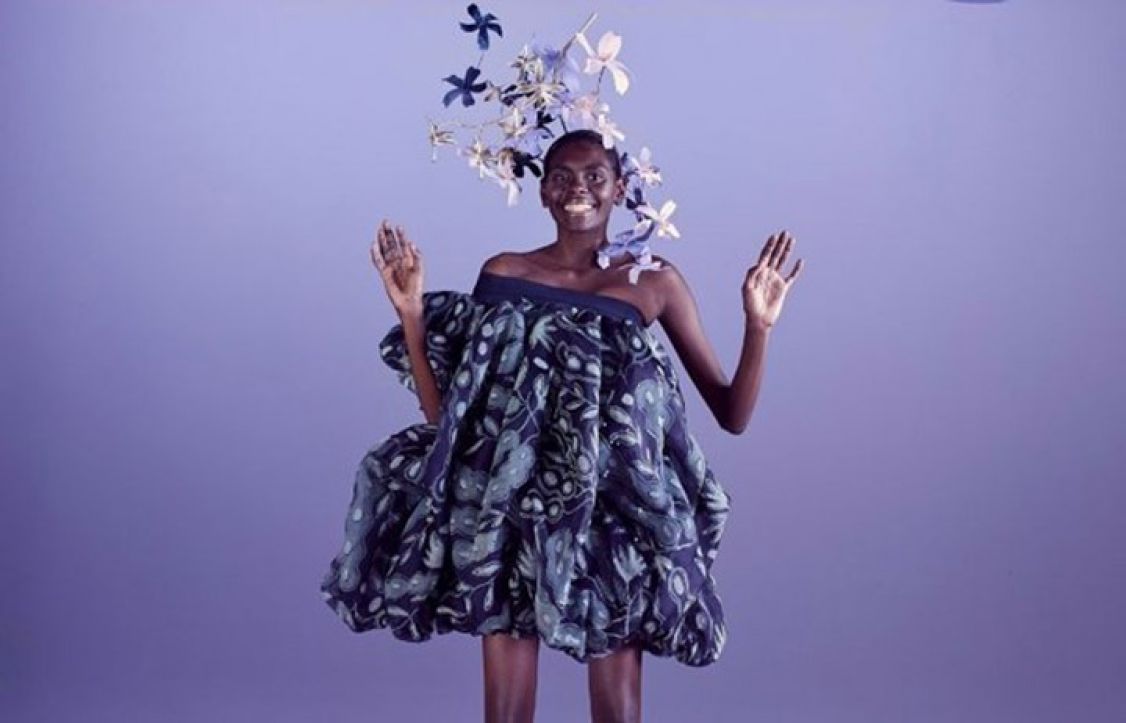 The program will fund 36 regional galleries and museums to upgrade their facilities, enabling them to attract touring exhibitions, borrow and display high quality artworks, better care for their collections and attract more visitors.
The funding will be a game-changer for Hamilton Gallery which will receive almost $550,000 to upgrade its facilities as part of the program.
Hamilton Gallery will use the grant to improve its facilities, including new lighting and climate control, to allow for better access to its collection and enable it to host touring exhibitions from other museums and galleries. This means more great art for locals, and more reasons for tourists to visit the region.
Funding recipients span regional Victoria, from Warrnambool to East Gippsland, and from Mildura to the Surf Coast. Mornington Peninsula Gallery will transform an under-utilised space into a new collection store and research lab, providing visitors with a behind-the-scenes look at the gallery's operations.
Gippsland's National Vietnam Veterans Museum and Swan Hill Art Gallery will both increase their storage and display capacity, while Warrnambool Art Gallery will upgrade exhibition lighting to allow a greater range of works to be shown.
RCAP is administered through Regional Arts Victoria, in partnership with Creative Victoria, Australian Museums and Galleries Association Victoria, Public Galleries Association of Victoria and the National Gallery of Victoria.
Executive Officer of the Public Galleries Association of Victoria Anne Robertson said: "This funding will enable galleries to address ageing infrastructure that is blocking major touring exhibitions and hampering their ability to borrow key works of art from national and international institutions. RCAP will ensure more Victorians can access world-class visual art in more galleries across the state."
NGV Director Tony Ellwood AM said: "The NGV is delighted to support the Regional Collections Access Program (RCAP), an initiative that will help care for regional cultural collections while also supporting ongoing access into Victoria's unique regional museum network from major lending institutions like the NGV."
Executive Director, AMaGA Victoria, Dr Ashley Robertson said: "RCAP has provided a valuable pathway through which Victoria's regional museums and galleries – particularly our community-run museums and historical societies – can access funding and support to continue to grow and develop their facilities in line with contemporary industry standards."
Regional Arts Victoria CEO Joe Toohey said: "Victoria's regional and outer-suburban galleries and museums contribute so much to our creative sector. It's wonderful to see them being supported to continue bringing high-quality exhibitions to visitors near and far."
---
2022 Recipients
Buda Historic Home and Garden Inc., CASTLEMAINE, $31,113
The project will install UV film to Buda Historic Home and Garden's windows, replace the 50-year-old block out blinds, and install UV-tinted glass to eight display cases located in a light-filled area to protect the collection, displays and interior furnishings from fading due to UV damage.
Talbot Arts & Historical Museum Inc., TALBOT, $27,102
Talbot Arts & Historical Museum will install air conditioning and dehumidifiers for collection safeguarding and ensure their sustainable use through installing a solar panel system. Concrete paving and pads will also be installed to reduce transit risks when moving collections and provide display space for mining collections not currently accessible to the public.
Australian National Surf Museum, TORQUAY, $28,860
Australian National Surf Museum will commission bespoke museum-grade display cases to protect and display three of the museum's most significant objects.
National Trust of Australia (Victoria) - Barwon Park, WINCHELSEA, $24,480
A new modular exhibition system with integrated lighting will be commissioned for use at Barwon Park. The system will enable the display of both loaned exhibitions and items from Barwon Park's permanent collection, while safeguarding the property's heritage attributes.
Queenscliff Maritime Museum Incorporated, QUEENSCLIFF, $20,957
The project will deliver a new fire and security alarm system for the facility which has been in operation for 37 years, safeguarding the collection for the future.
Charlton Golden Grains Museum, CHARLTON, $27,623
Charlton Golden Grains Museum will purchase new showcases to expand its exhibitions and visitor offerings into the former 1876 Wesleyan Chapel, enabling the display of its religious and medical collection.
Friends of Westgarthtown - Ziebell's Farmhouse Museum and Heritage Garden, THOMASTOWN, $17,845
This project will improve audio visual interpretation capability by delivering new audio visual equipment, including a projector and touch screen, for digital exhibition of oral histories, photographs and other video content relating to the use and relevance of Zeibell's Farmhouse Museum and Heritage Garden.
Trentham & District Historical Society, TRENTHAM, $9000
This project will enhance the storage and protection of Trentham & District Historical Society's collection and improve capacity for providing historical research to the community - through delivering a new map cabinet, computer equipment for collection digitisation, and relocation of an existing compactus unit into the society's new Archive Centre.
Anglesea & District Historical Society Inc., ANGLESEA, $14,485
The project will allow for the install of new museum-grade lighting to Anglesea's History House, for the improved care and presentation of collections.
Hume Global Learning Centre, BROADMEADOWS, $39,943
This project will deliver new display cabinets and upgraded collection storage systems and equipment to safeguard the Hume City Council's civic collection and extend exhibition facilities for greater community access to these collections.
Wandong History Group Inc., WANDONG, $18,529
This project will deliver new display panels and dividers for the safe staging of permanent exhibitions within Wandong History Group's newly renovated premises. The project will also deliver air purifiers to ensure a safe and pollutant free atmosphere for both collection and visitors.
Eltham Library Community Gallery, GREENSBOROUGH, $16,703
Nillumbik Shire Council, an area renowned for its artistic heritage, will purchase display plinths and digital displays to make more of its collection accessible to the community.
Care Leavers Australasia Network, GEELONG, $37,000
The Australian Orphanage Museum will install new museum-grade lighting and showcases to securely protect and best showcase the museum's historically and socially significant collection.
Geelong Football Club, GEELONG, $4,581
This project will deliver improved storage and shelving solutions for the safer access to and handling of paintings, honour boards and other large items in the Geelong Football Club's Memorabilia Collection.
Mornington Peninsula Regional Gallery, MORNINGTON, $108,020
Mornington Peninsula Regional Gallery will establish Collection LAB, transforming a storeroom into a climate-controlled, accessible collection space.
Montsalvat Art Centre, ELTHAM, $61,192
Montsalvat will implement museum-standard shelving, storage and climate controls for its nationally significant art collection. The upgrade will preserve Montsalvat's collection for future generations.
Portland Arts Centre, PORTLAND, $150,000
Glenelg Shire Council will safeguard the Council's art collection through installing a museum-standard climate control system, along with new art racks, mobile storage, and shelving into a dedicated, secure and safe storage room at the Portland Arts Centre.
Flagstaff Hill Maritime Museum, WARRNAMBOOL, $116,401
Flagstaff Hill Maritime Museum will undertake capital works and accompanying equipment purchases to transform an ageing permanent exhibition space into a new temporary space capable of providing an engaging exhibition program, better collection care and access for visitors.
Pyramid Hill and District Historical Society Inc., PYRAMID HILL, $30,840
Pyramid Hill and District Historical Society will make use of an adjacent annexe by installing a connecting door to an existing work area to double the available area for cataloguing and collection storage. The project will also fit out the area with a worktable, shelving, compactus and other equipment to improve use of the new space.
The National Vietnam Veterans Museum Ltd., NEWHAVEN, $147,900
The National Vietnam Veterans Museum will increase its collection storage by undertaking works that will allow it to expand into a currently underutilised area of the facility, as well as install a dumbwaiter for the safe movement of and access to collection objects.
Burrinja Cultural Centre, UPWEY, $147,647
This project will enable Burrinja Cultural Centre to complete the dehumidification of its gallery spaces, allowing more of its collection of Aboriginal and Pacific Island art and artefacts to be displayed, and increasing loans from state and national institutions.
Latrobe Regional Gallery, MORWELL, $71,724
Latrobe Regional Gallery will sustainably upgrade its gallery lighting, installing dimmers that are compatible with the current system. The lighting upgrade will enable the gallery to loan more work from national lenders.
Mildura Arts Centre, MILDURA, $94,400
Mildura Art Centre will enclose and upgrade an existing store, protecting against pests and dust and providing a stable environment. The upgrade will enable the gallery to store touring crates and more of its collection offsite, freeing up back of house space.
Swan Hill Regional Art Gallery, MOULAMEIN, $99,121
Swan Hill Regional Art Gallery will commission 60 lineal metres of movable walls, allowing the gallery to present larger exhibitions. It will also purchase an elevated work platform and moveable workbench to improve the safe preparation and installation of exhibitions.
Geelong Gallery Inc., GEELONG, $109,121
Geelong Gallery will purchase a computerised mount cutter and dedicated vacuum table to transform the standard and efficiency of exhibiting its outstanding collection of prints and drawings. It will also purchase compactus, shelving and storage boxes to increase preservation of its sculpture, porcelain and photography collection items.
Burke Museum and Beechworth Historic Precinct, BEECHWORTH, $89,900
This project will enhance collections display and security outcomes at Beechworth's Burke Museum and Historic Precinct through extending display cabinetry and installing CCTV throughout the Precinct.
Port Albert Maritime Museum Inc., PORT ALBERT, $139,932
The Port Albert Maritime Museum will build a new structure on the museum's site which will serve as an additional exhibition, storage and education space, and alleviate capacity and space constraints in the current collection storage areas of the museum's 1869 heritage-listed building.
Bendigo Art Gallery, BENDIGO, $80,000
Bendigo Art Gallery will commission bespoke textile storage to safely store the Piinpi: Contemporary Indigenous Fashion exhibition when it completes its international touring schedule and returns to Bendigo.
Sovereign Hill Museums Association, GOLDEN POINT, $53,054
This project will redevelop and fit out the Gold Museum Loading Bay as a collections and exhibitions receiving and processing space, increasing Sovereign Hill's capacity to undertake collections management work, and exhibit and loan collections.
Benalla Historical Society Inc., BENALLA, $201,421
Benalla Historical Society will undertake a complete reorganisation and fit out of collection storage and display areas of the Benalla Costume and Kelly Museum through upgrades to gallery lighting, showcases, and storage solutions to deliver a safer environment for collection management activities, and enhanced visitor access to collections and exhibitions.
Central Goldfields Art Gallery, MARYBOROUGH, $355,215
The project will support replacement of the roof, fit out of the collection store, wall upgrades and the acquisition of display cases. This will ensure the gallery meets industry standards in collection care and display.
Hamilton Gallery, HAMILTON, $549,678
Hamilton Gallery will upgrade its ageing climate control and lighting systems, bringing the gallery up to industry standards and allowing it to host major touring exhibitions.
Warrnambool Art Gallery, WARRNAMBOOL, $188,000
This project will allow Warrnambool Art Gallery to replace its lighting system which is at the end of its operational life. The lighting upgrade will allow the gallery to safeguard artworks on display and improve the visitor experience.
Castlemaine Art Museum, CASTLEMAINE, $272,870Castlemaine Art Museum will replace its outdated lighting with a state-of-the art LED system, improving the display and conservation of artworks, reducing energy use and increasing environmental sustainability.
Art Gallery of Ballarat, BALLARAT, $536,707
The oldest gallery in regional Australia, the Art Gallery of Ballarat will address challenges posed by its ageing infrastructure. The project will enable the gallery to upgrade skylights, lighting and display mechanisms to ensure the gallery can efficiently and safely undertake exhibition changeovers, present more artwork and host major touring exhibitions.