A flagship program at Craft has brought a host of Victorian Aboriginal artists and designers to market.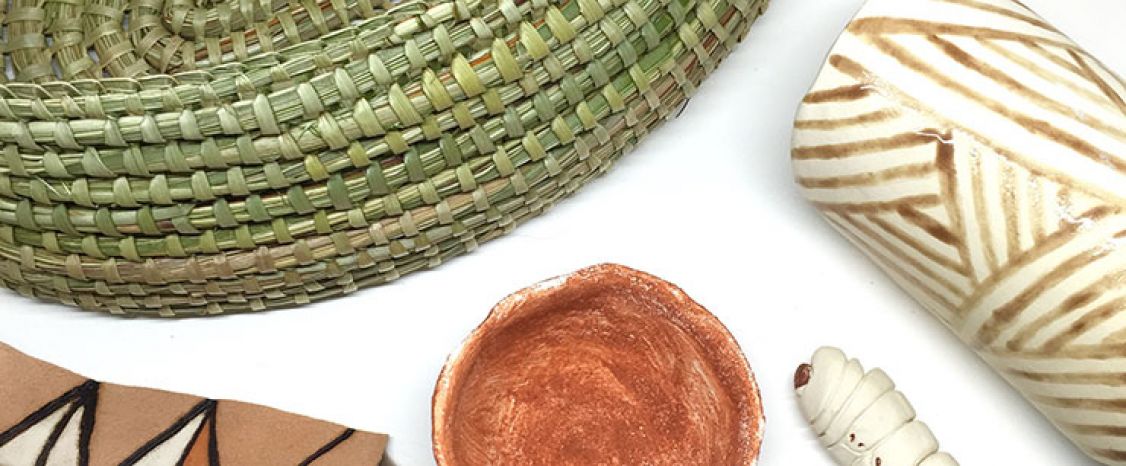 Launched in 2015 in partnership with Creative Victoria, Aboriginal Projects at Craft is a professional development program for Aboriginal makers, designed to translate their visual arts practice into retail products. From homewares to jewellery, ceramics to textiles, the culture of our First Peoples has found new avenues of expression – giving the artists a new opportunity to generate income.
Aboriginal Projects at Craft is delivered by Hannah Presley, Craft's Aboriginal projects coordinator -in-residence. Hannah has worked in curatorial roles for the Victorian Indigenous Art Awards, the Koorie Heritage Trust, Footscray Community Arts Centre and Incinerator Gallery. She has also coordinated a major Victorian Aboriginal Weaving Project across a number of years.
In helping to develop the Craft program, Hannah first sought out Aboriginal makers whose products were market-ready, such as Donna Blackall's woven baskets and the Bronwyn Razem's bush toys. She then set out to include visual artists whose work could be adapted for the retail space, fostering collaborative relationships between Victorian Aboriginal artists and non-Indigenous makers to create new products.
More than 20 Aboriginal artists are now selling and exhibiting at Craft, bolstering the capacity of the local community and helping the artists to develop a sustainable practice.
"The program has enabled artists to develop smaller works within a price range that makes them more accessible, reaching a more diverse audience that may not have engaged with the Aboriginal arts community previously," Hannah says. "Many artists working in ceramics, textiles and jewellery create these more accessible ranges to fund their larger scale visual arts projects. Victorian Aboriginal artists now have an opportunity to do this too."
Aboriginal Projects at Craft is generously supported by Gandel Philanthropy Foundation and RACV Community Foundation. The project continues to be a great opportunity to promote community, government and philanthropic organisations working together.
Explore some highlights from the Aboriginal Projects range below.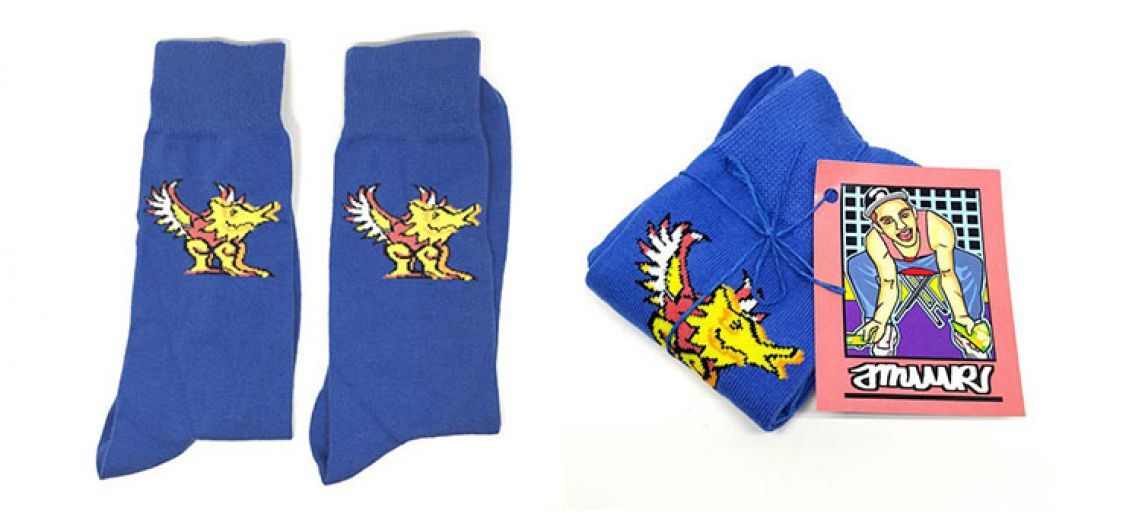 Hannah says: One of the first products we developed were the Dingo socks with artist Josh Muir, a young Gunditjmara/Yorta Yorta visual artist. We were lucky to have caught Josh at that time as since then his career has taken off, with sold out solo shows and a number of exciting projects under his belt including White Night Melbourne 2016 and the Lorne Sculpture Biennale. His socks have been very successful and we are looking at printing another run at the moment.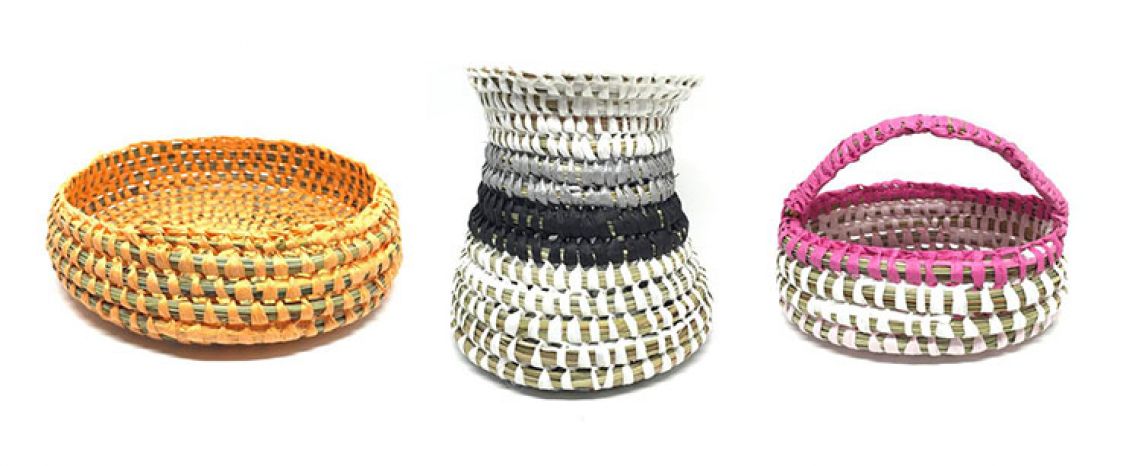 Hannah says: Donna Blackall is a Yorta Yorta artist, based in Ballarat, who makes beautiful baskets for us. Her work sells well and is very popular in the shop - we have also sold her work as corporate gifts to organisations who have sent them around the world. Donna has recently hosted weaving workshops at Craft and featured in the recent Craft Window exhibition of the Victorian Aboriginal Weaving Collective where she also sold her exhibition piece.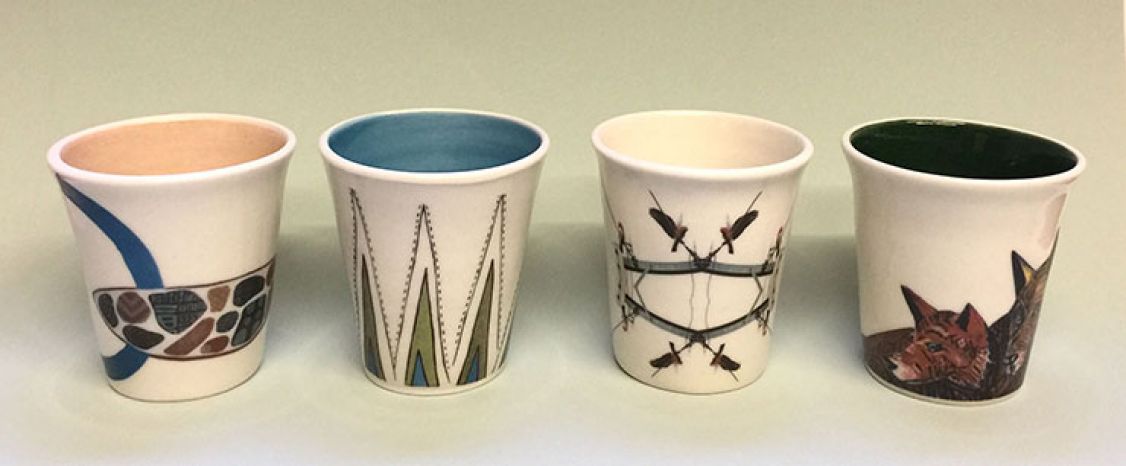 Hannah says: Another great example of Aboriginal Projects at Craft are our Limited Edition Artist Series Latte Cups. Developed with ceramicist Ingrid Tufts featuring designs from Vicki Couzens (Gunditjmara, Keerray Woorroong), Lee Darroch (Yorta Yorta, Mutti Mutti and Boon Wurrung), Kent Morris (Barkindji) and Peter Waples-Crowe (Ngarigo), the individual designs have been carefully translated and the resulting series has been very successful. The cups were a sell out within the first day of their release and we are currently taking pre-orders for the next run.
Visit Craft to see the full range and shop online