Touring Victoria supports Victorian arts and cultural organisations or professional creative practitioners to tour a professional production, performance, exhibition or program to, or from, regional and outer-metropolitan Victoria
We've updated the program in response to the impact that the COVID-19 pandemic had on the ability of Victorian arts and cultural organisations and creative practitioners to travel around the State during the period. If you have previously received funding through this program and your project was impacted by COVID-19, please contact us.
This round of Touring Victoria is supported through the Victorian Government's Community Support Fund.
What funding is available?
Amounts between $10,000 and $250,000 are available.
If you plan to apply for more than $50,000, please discuss your touring proposal with Creative Victoria program staff before submitting your application.
Who can apply?
We encourage you to apply if you're a Victorian:
arts or cultural organisation
professional creative practitioner with a history of presenting quality, professional work
tour coordinator applying on behalf of an arts and cultural organisation or creative practitioners
community or local government organisation with relevant experience, coordinating or presenting a tour
State-owned cultural agency or other cultural organisation already receiving recurrent funding through Creative Victoria
sole trader applying under an auspice arrangement – please refer to the FAQs.
Please note
This round of Touring Victoria is supported through the Victorian Government's Community Support Fund.
This is the only round of the Touring Victoria program for the 2022-23 financial year. There will not be a Touring Victoria funding round available in the first half of 2024.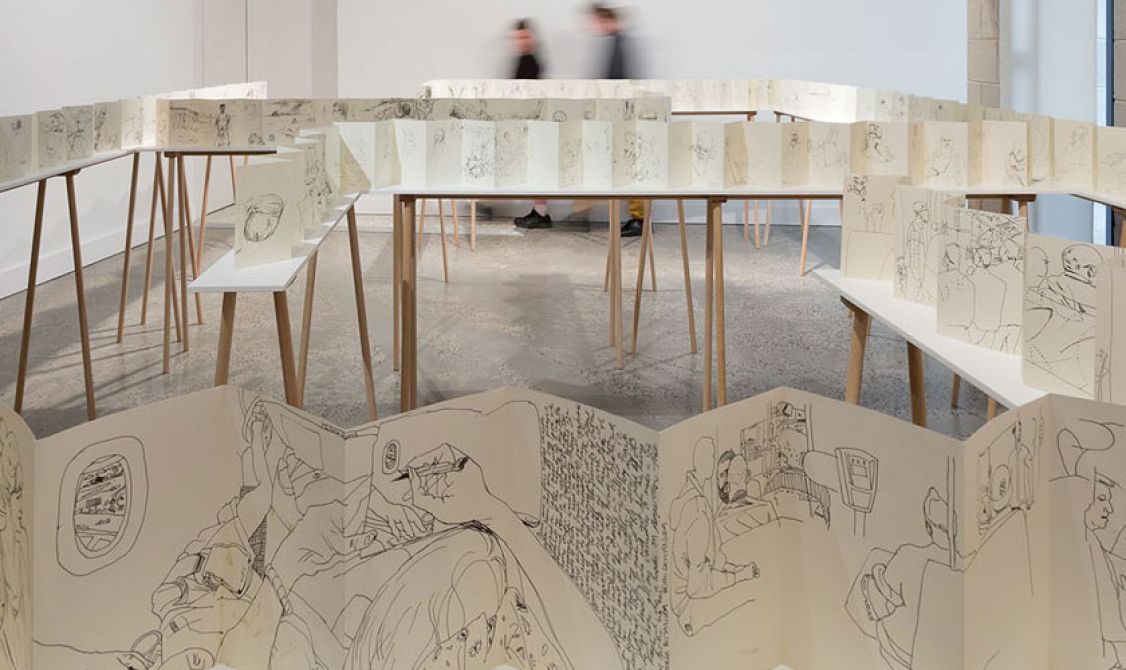 How can I apply?
Applications for this program are currently closed.
When the round is open, applications are made via a unique link the Department of Jobs, Precincts and Regions (DJPR) Grants Portal.
Find general information on using the grants portal, including how to register and FAQ about the Portal.
2022 Guidelines and tools
After you apply
Once you submit your application on the Department of Jobs, Precincts and Regions Portal you'll receive an email acknowledgement.
Our Grants team will then check that your application meets all the eligibility criteria, and we'll assess it against the published aims and criteria.
You'll be notified by email of the outcome approximately 12 weeks after the published closing date.
See Information for applicants
Successful applications
If your funding application is successful, you'll receive a funding agreement outlining the conditions for funding, payment information and reporting requirements.
See Information for current recipients
Notification of funding outcomes
There's high a level of demand for Creative Victoria funding, so we recommend that you plan for contingencies if your application is unsuccessful (e.g., other funding sources). Please don't make commitments based on the assumption that you'll receive funding until you've received written confirmation of your final funding outcome.
Funding recommendations are subject to approval by the Minister for Creative Industries. Feedback on your application is provided at Creative Victoria's discretion and may not be available when you receive notification of your funding outcome.
Payment of grants
Program funding payments are conditional on you meeting your obligations under your Funding Agreement with the Department of Jobs, Precincts and Regions, including fulfilling any payment milestone outcomes or deliverables set out in the Funding Agreement.