At a time when the global creative community faces uncertainty and challenges, Creative State 2025 aims to engender stability, create opportunity and stimulate growth for Victoria's creative workers, businesses and industries. The strategy will support 60,000 project jobs in the creative industries over its four years.
Importantly, the strategy positions Victoria's creative industries as a catalyst for the state's future economic prosperity and social wellbeing.
Creative State 2025 builds on the achievements of the Victorian Government's landmark Creative State Strategy (2016-2020) and will guide a record $288 million investment over a four-year period. It includes a $120.7 million investment in VicScreen, Victoria's first screen strategy in more than a decade.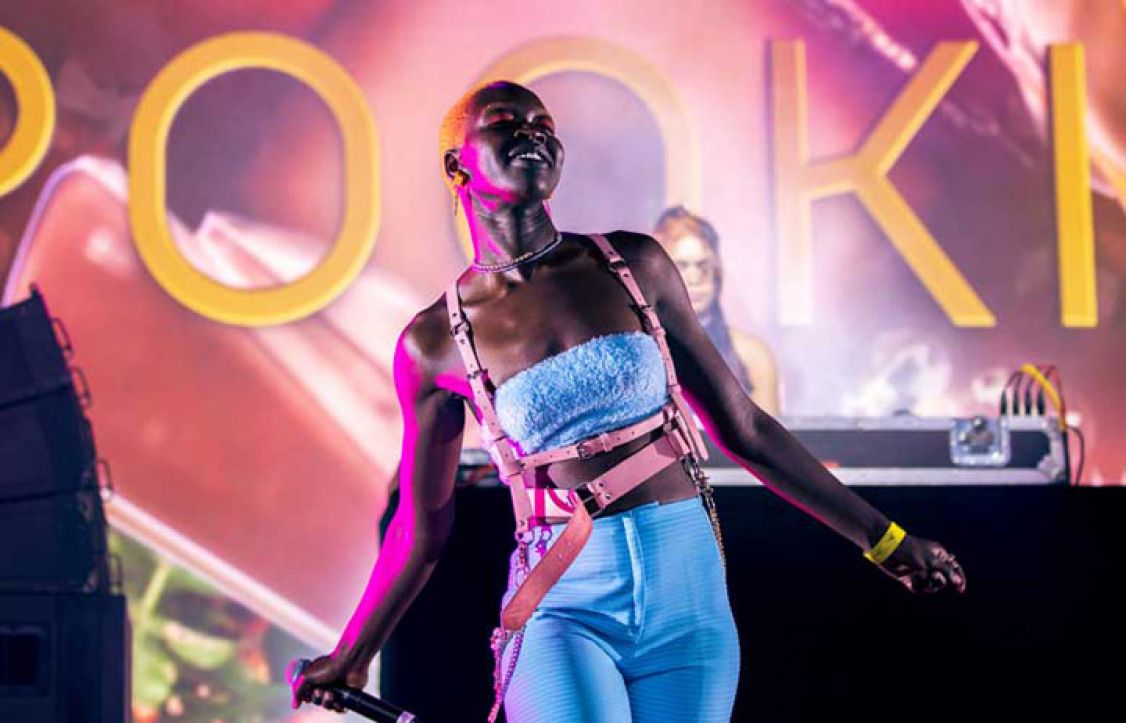 Download
Highlights
Since the Strategy's launch in July 2021, Creative Victoria has begun implementing all 25 actions. Among the projects underway are a range of programs, activities and investments that are delivering considerable sector and community impact while raising the profile of Victoria's creative industries and creative practitioners.
As our work towards Creative State 2025 continues, we'll publish additional updates on this page.
Creative State 2025 project highlights to August 2022

Project highlights include:

Delivered the inaugural annual First Peoples Creative Industries Forum, celebrating and growing Victoria's First Peoples' creative industries sector (Action 1.1).

Appointed a new First Peoples Curator at the Australian Centre for Contemporary Art to oversee the Yalingwa visual arts initiative that strengthens the development of outstanding contemporary First Peoples art and curatorial practice (Action 1.3).

Improved access to employment opportunities for Deaf and Disabled creatives by providing: 22 grants in partnership with Arts Access Victoria; 72 grants in partnership with Regional Arts Victoria, through the Sustaining Creative Workers initiative; and 18 grants through Creative Victoria's dedicated Deaf and Disabled funding streams (Action 3).

The Creators Fund awarded 70 grants totalling $2,678,442 to provide the time for creatives from all disciplines to undertake intensive research and experimentation of new ideas and concepts (Action 8).

Positioned Victoria as a design leader and promoted design through the success and growing profile of the Victorian Premier's Design Awards and Melbourne Design Week 2022 (Action 9.1).

Provided $85 million in funding to 113 Victorian creative entities through the new Creative Enterprises and Creative Ventures programs (Actions 10.1 and 11.1).

Secured Victoria's largest screen production, the eight-part Metropolis TV series, expected to generate 4,000 local jobs — first production in a pipeline of projects in partnership with NBCUniversal, set to inject $416 million into the Victorian economy (Action 12.2).

The Creative Neighbourhood Infrastructure Support Program provided one-off grants for infrastructure upgrades that support secure and accessible workspaces for creative use (Action 13.1).

Invested $1.7 million in Music Works grants, supporting 70+ artists to get back to work and front live audiences across Melbourne and regional Victoria. An additional $20 million Live Music Restart Package is helping re-establish Victoria's position as a world-leading destination for contemporary music post COVID-19 pandemic restrictions (Action 14.1).

Provided $765,000 in funding to eight arts and cultural organisations, performers and creatives to help them take professional productions, performances, exhibitions and programs to regional and outer-metropolitan Victoria (Action 16.1).

Secured a four-year Department of Education and Training funding partnership to provide students and teachers with opportunities through the Creative Learning Partnerships program, including $315,000 in funding for 19 partnerships in 2022 (Action 17).

Opened the new Shepparton Art Museum, further enhancing regional Victoria's creative infrastructure and reputation (Action 18.1).

The new Triceratops: Fate of the Dinosaurs exhibit opened at Melbourne Museum featuring the world's most complete Triceratops fossils. The exhibition contributed to the Museum's busiest April on record in 2022 (Action 19.1).

Released the design for The Fox: NGV Contemporary, Australia's biggest contemporary art and design gallery, as part of the Melbourne Arts Precinct Transformation (Action 20.1).

Creative Victoria's Building Audiences Fund provided $100,000+ to seven projects to help independent creatives and small organisations build, expand or re-establish audiences and grow their revenue streams (Action 22).

Promoted investment and trade through virtual missions to 10 different events in eight countries and assisted 80 Victorian creative companies to present their products to 25,000+ consumers across global platforms (Action 23).

Increased access to international markets by delivering platform trade and showcase events to a record number of online and in-person participants. This included Melbourne Design Week, Melbourne International Games Week, Melbourne Fashion Festival, Melbourne Film Festival, plus virtual missions to 10 different marketplace events in eight countries (Action 24).

Promoted increased levels of recognition and activity across each of Victoria's four UNESCO Creative Cities: Ballarat, Geelong, Bendigo and Melbourne — including UNESCO Cities of Design global summits, Summit of Australian Gastronomy and a new Australian Centre for Rare Arts (Action 25).
Previous strategies
Creative State 2016-2020