Victoria's creative industries make a significant contribution to the state economy. Read on for data on economic impact, employment and creative business.
---
The creative sector employs 9 per cent of the total workforce in Victoria.
See the latest employment figures across the creative and cultural sector.
---
Highlights
August 2021 – August 2022
316,000* Average number employed in creative/cultural activities as their primary job
9.0% Creative sector workers as a % of total employment across Victoria
2.9% Increase in creative industry employment from August 2021 to August 2022
2.5% Total increase in Victorian employment over the same period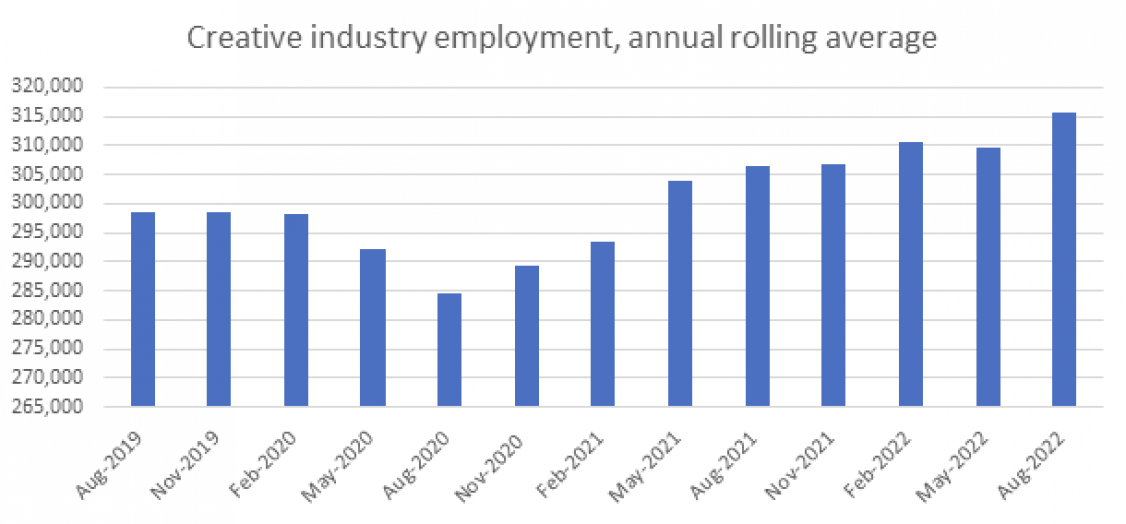 * Includes 234,000 working directly in creative and cultural industries plus 82,000 occupational creatives working in non-creative industries, e.g., graphic designer working in a hospital (captured under heath sector) or local government officer administering creative grants (captured in professional, scientific and technical services (26% of the creative industries workforce was classified as embedded).
Note: ABS Labour Force data; a rolling average over four quarters, from August 2021 to August 2022.